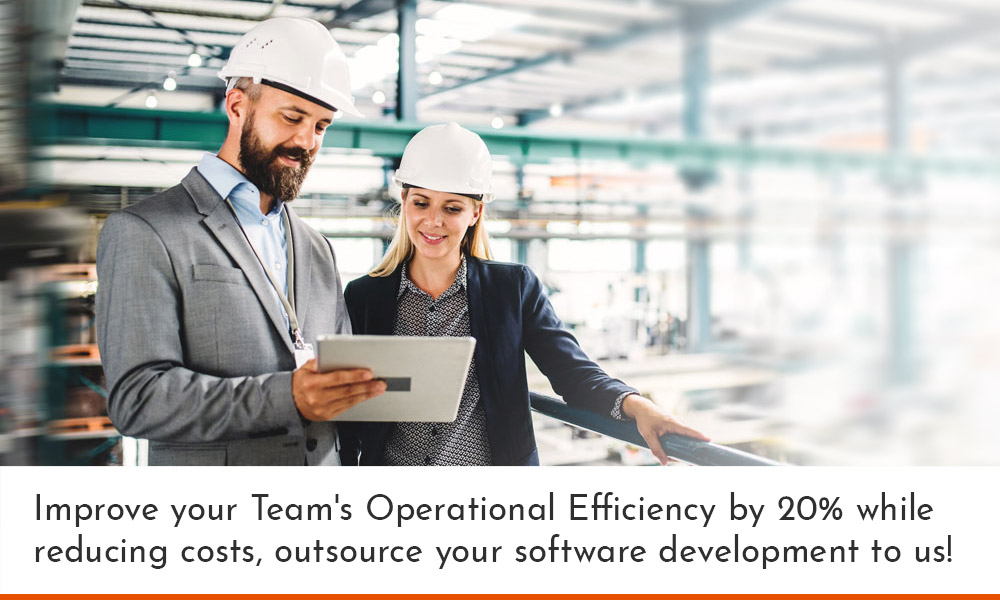 Offshore Software Development: What You Need to Know?
Well, Offshore Software Development is viewed as one of the most effective approaches to enhance the standard of quality of a project whilst ensuring consistency throughout everything. To understand the trend of offshore software development a little better we have devised a comprehensive guide about the same.
Software companies have begun to evaluate how offshore software development can assist them in achieving their business goals. For whosoever considering this approach for their next project, we have provided a detailed description of this kind of outsourcing model. Herein, you will find out more about the advantages and disadvantages and some simple tips which will help you find a reliable service provider.
Are you looking for support on:
What is offshore software development?
Offshore software development or also known as offshore software engineering is to outsource work to a third-party software developer. The software associated services can be offered in a wide range, ranging from web development to web application development, mobile app development, and many such services.
Your partner company can be far away from your country with a different business culture than yours which is one of the main causes of discomfort and mistrust. However, one of the primary reasons for outsourcing software development to an offshore company is to leverage cost advantage.
A software project can be outsourced to an individual or a company. In the first case, you hire a freelancer to do the job, in the second you hire a whole team for a project. These projects are typically much bigger and demand more diverse expertise. A software project can be outsourced to an individual or a company. In the first scenario, you employ a freelancer to do the job whereas in the second scenario you hire an entire group to do the project. However, these ventures are ordinarily a lot greater and require a more diverse skill set.
For this particular guide, we'll be focusing on outsourcing a project with an organization as it is better to work with a company in comparison to an individual. Offshore software development is a practice of employing an external company to create software outside of the patron's country.
The foremost destinations for offshore software development services are some of the Eastern European countries as well as India and China.
There are different ways to outsource software development:
To outsource all workings related to the development and later, maintenance to the offshore software development company, so it takes over everything from building implementation testing, and sustenance of the application.
Outsource only specific components or fragments of the application.
Employ a keen crew of developers and manage them.
While this process may seem time- consuming and of low priority, it is absolutely crucial to not skip it over, as this a foundational step and will help ensure that you have planned your due-diligence process adequately.
Build scalable & engaging Applications
When to go for Offshore Software Development Services?
When you want to decrease liabilities: Generally, the software development process demands a lot of time and resources. It involves full attention right from idealization to the deployment of the product. When it comes to getting it done right, it is imperative to have a dedicated team and the necessary tools crucial for development. Both time and budget can be expensive, specifically for small and mid-sized businesses that are always trying to reduce liabilities and maximize the efficient use of available expertise.     
When you have a close-fitting Budget: Whether your company is a small or mid-sized business, hiring an in-house team can be quite expensive. The ongoing cost of hiring a permanent software engineer can jerk the business budget while limiting the efforts aimed at minimizing the costs. It is here offshore software development alternative offers you cost-effective solutions. You can get an opportunity to work with a great pool of talented tech engineers while keeping you on budget.   
Speed up the Development Time: In today's competitive environment, maximizing opportunities by reducing time to market is crucial. In-house hiring software developers is a long process; moreover, it also requires a lot of research on tools necessary for development. Without good technical knowledge, it takes time and subjects the development process to compromised quality.    
Want to Utilize the Top Resources & Technologies: The technology décor is developing enormously, such as Artificial Intelligence, Natural Languages processing, and many more, which are changing as the industries operate. The developers hired through the offshore development approach possess multiple resources that help improve their development skills and ability to create disruptive software.   
When you have Reduced Quality and Technologies: Quality and innovation must be at the core of every company's operation. They help businesses stand out from the competition and win market share. You should consider bringing offshore software developers if quality and innovation decline in your products and services.   
In Need of Uttermost Flexibility: Companies often contract with offshore software development centers or teams. Your obligation to them ends as soon as they have completed the task. An experienced software developer can be better suited to handle a short-term project than one that requires a full-time team member. 
Where to hunt down for Offshore Software Development Team?
A dedicated team is a type of cooperation between the service provider and the clients. The latter hires a team of software professionals responsible for specific long-term tasks. 
Businesses worldwide are facing severe challenges in finding a team of dedicated offshore developers to delegate web development tasks in the long term. So, how to find a dedicated team, and where to check out for that? 
Here's a step-by-step guide:   
Google  
Someone has rightly commented," Google is the best teacher in this world." It is the best platform where you can start searching for your dedicated dev team. We can provide you with a few keywords to make your journey fast. It may allow you to narrow down your search. Start your search on Google with key phrases like hire a dedicated team or top 1% dedicated offshore team, offshore software development company in India, etc. Focus on your search goal and eliminate all unnecessary words.      
Freelance Place of Work    
You can use freelance workplaces like Upwork to find your dedicated dev team or a team of software engineers depending on your needs. Several freelance communication models allow cooperation between the outsource resource and clients.      
B2B Websites      
Through B2B websites like Clutch, you can check out the offshore software development companies that are giving aid for the hiring of a remote team or dedicated dev team. In addition, you can even search on websites such as Goodfirms to find remote team resources.  
LinkedIn Network    
Despite being primarily a tool for recruiters, LinkedIn can use it regardless of your position to locate a development team.     
To find out the workforce from LinkedIn, follow these guidelines:
Search for Companies: Search for the companies based on their geographical locations, level of experience, and some employees, with a general description of what the business/companies do.
Reach out through messages: Get connected with people who are in positions like CEOs or developers and start conversing through messages to discuss how to bring value mutually.

 
Use Groups: Unite with LinkedIn groups depending on your goals and interests. Join groups where people are hunting for software developers or teams, and share your interests and experience or the candidates or the teams each other or the candidates or the teams that need employment/looking for a job.
Survey the Community    
There are other best options, and it is probably elementary—ask the community/survey the community.   
Refer to Quora & Forums: Platforms like Quora have existed to help people with similar issues. Search with keywords to find out how people deal with the same problems.

   

 
Look in on tech events: Nothing fosters a sense of community like a special occasion. During coffee breaks, discuss with people and exchange contact information to stay in touch. Such links will enable you to learn more and perhaps receive assistance when problems arise in the future, including the employment of remote workers.

  

 
Request References: Look for the previous projects they worked on and get feedback on the programmers' performance when you have a prospective candidate in mind, whether a team of developers or just a single developer. Before beginning to work with someone, it is always preferable to get some favorable feedback.

  

 
Social Media Posts: If you have many friends or colleagues in the same industry or region, ask them to share sourcing strategies they used if they have dealt with a similar situation.

   
Questions to Consider Before Picking Up a Software Dev Partner
Whenever selecting a remote team of software developers, always take financial factors as a matter of concern. It is advisable not to hire a software development team only because they offer services at a low cost.
The questions that you need to consider are:
Do They Have the Technical Know-how?

 
Check out companies with experience handling homogenous projects and can understand your business objectives. Also, ensure that the skilled resources across the software product lifecycle know product conceptualization, design documentation, and innovation. Additionally, they are competent in managing multiple life cycles. 
Are there any quality references available?
Does the company offer any quality references? It is one of the most crucial questions before hiring your software dev partner. To evaluate the quality of the work, refer to the case studies, the various services the software development company has rendered to their clients, and the number of projects they have accomplished.   
How are they managing the communication challenge?

  

 
Look out for a company that provides a single point of contact (SPOC) to avoid any miscommunication resulting in the delay of your projects.  
What

are

their P

roject Management Potentialities?

     

 
When deciding to offshore your software development project, choosing a partner with solid project management capabilities is crucial—with the kind of exposure and experience necessary for the projects. 
How much are they able to fulfill your future & business requirements?

 
Always find out whether the offshore software development partner is flexible or rigid in their approach. Your chosen vendor must be flexible enough to understand your business's future requirements, present needs, and future necessities and act accordingly.   
How to hire an

O

ffshore

S

oftware

D

evelopment resource/

R

emote team?
Most companies prefer hybrid or remote software developers to manage their web development projects.
3 steps to follow while Hiring an Offshore Software Development Team 
Step #1
Define your needs clearly: Ensure that you have covered all your requirements—the tech skills you need from an offshore development company or a tech architect, the time limit, budget, and other details.       
Step #2
Evaluate the team's potential: To win or achieve success, you must pick a software development partner who can help you with the right resources, processes, and values. To make your decision-making process more manageable, look at the questionnaire below. 
Whether the company is Reliable?

  

 

Can they adjust to Time zones?

 

 

Charges/Pricing based on short-term –long-term projects

  

   
Step #3
Test the Potential of the Software Development Team: Select your offshore software development partner in these three ways:   
Talk with essential stakeholders, team leads, and important engineers as they lay the groundwork.

    

 

Consider talking to tech experts to learn their perspectives on your product, what can be improved, what hidden risks there are, and how they would approach improving it.

   

 

Proof of Concept Development can help to calculate your potential tech partner's efficiency in problem-solving at the technical level.
When Not to Outsource
Outsourcing has several advantages, but we know very little about its drawbacks or "when not to outsource."
Below are the scenarios when outsourcing cannot be a viable option:      
It may not be decisive to go for outsourcing during management restructuring.

   

 
When outsourcing is too expensive

 

Avoid outsourcing to countries that are politically unrest

   

 

Discrepancies when signing the contract

  
What Is The Future Of Offshore Software Development Services?
Offshore outsourcing is a global very common business model ranging from small to fortune 500 businesses. The model has demonstrated to be an extremely efficient instrument for increasing productivity, reducing operating expenses through leveraging offshore talent and technical expert advice. We are leading worldwide in IT consulting, outsourcing the management and help you save on money, time and infrastructure. Give the competitive advantage to your company.
Important Points to Consider while setting up your offshore software development team
Consider these key factors when working with offshore software development companies:
Make sure your software outsourcing team can demonstrate your project's tech skills. Sometimes, the team claims to be able to do everything, but in the end, you get a code of low quality.
You need to gather as much information about them as possible before you start working with your offshore developers. This includes past projects and customer reviews.

Do research work on the country

where

the

offshore development center

is based; due to time zone differences, cultural differences, and price/quality ratio, it is essential to know where your offshore software programming is based or located.

  

 
Offshore software development has become a key to achievement for many businesses in the era of globalization and technological advancement. Offshore software development can become the best choice for you if you want to boost your profits within a short period of time.
How Does Offshore Software Development Model Work?
1. Contractor Offshore Software Development Model
The contractor model is more common for smaller firms.
In this model, an offshore software development gathers a complete team in accordance with the requirements of the project and manages the office and other work-related operations.
This type of job is helpful in updating and extending the older software, supporting it, writing fresh code or migrating it to other systems for a broad variety of functions.
This way, a specification is provided by the primary office, and the team performs all the duties of analytics and system design before real coding.
2. Customer Offshore Software Development Model
With the customer model, the powers of the client are much greater, which is why it suits larger businesses, or those from a limited knowledge area, as involves a lot of analyzing, designing and management duties to be addressed by the client. In this case, the development of offshore software offers a team of developers, and the project management provides the other specialists that may be needed. The primary office experts are researching, analyzing, designing, testing and delivering the product, while coding is the focus of teammates from Offshore Software Development.
Why Companies Set Up Offshore Software Development?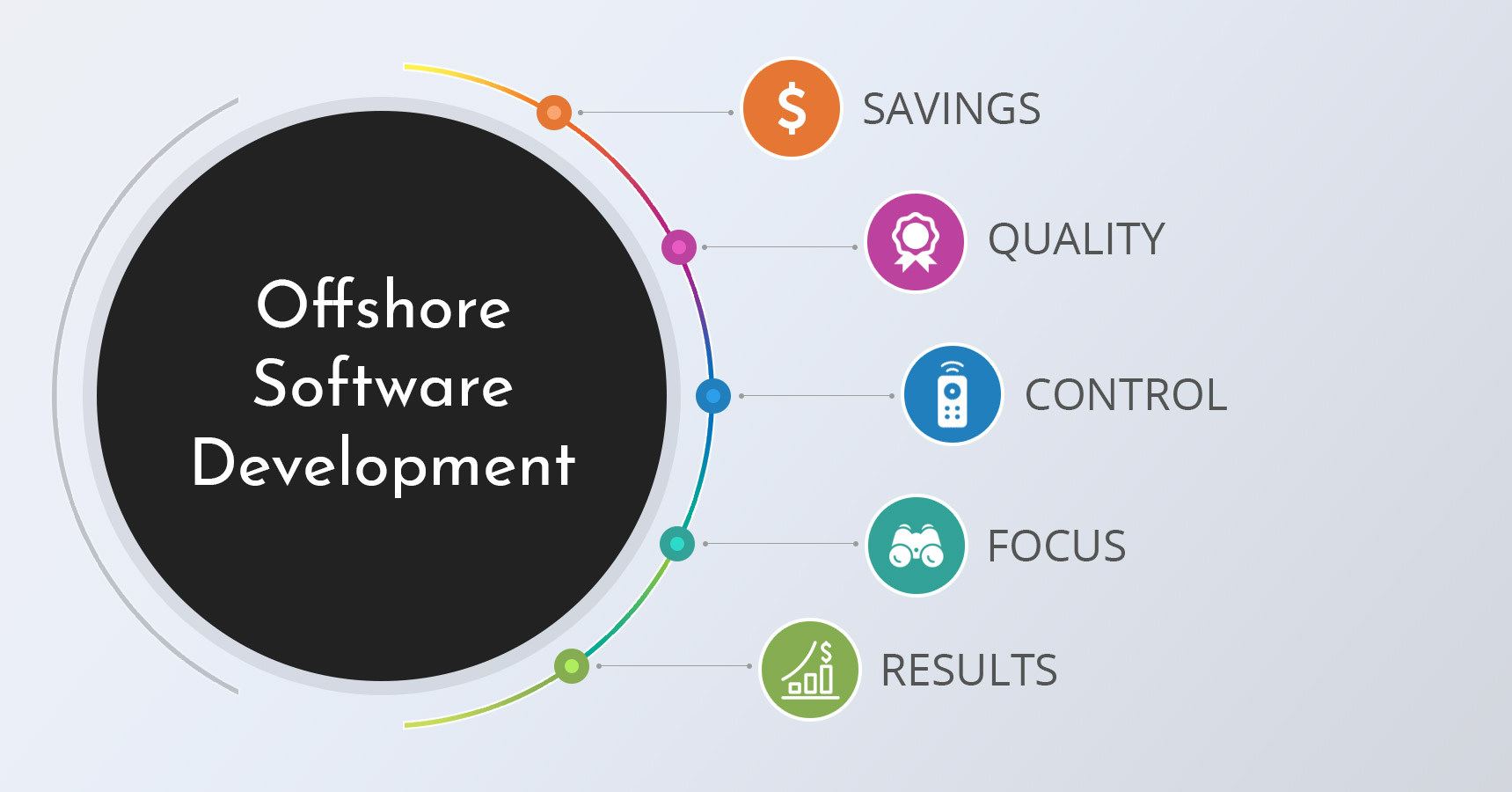 There may be distinct reasons for setting up offshore software development. Companies generally pursue the following goals:
Obtaining a legal entity in a foreign country
Reduction of costs
Hiring a big team of distinct specialists
Security measures
Getting the legal entity in a foreign country
Being on the market, being closer to clients and understanding their requirements is critical to the achievement of the company. Large businesses, therefore, often attempt to be physically present in the target market, which greatly decreases logistics expenses. In addition, it is also an excellent way to boost the sales volume by opening an Offshore Software Development in a nation with a big population.
Offshore software development generally takes place in places where the development expenses and maintenance of the office are much smaller than in the home nation of the company.
Hiring a large team of different specialists
Based on project requirements, you can use offshore software development option to obtain funds with different abilities. Instead, the businesses do not need to hire, they get assistance from the business that develops offshore software. The offshore software development firm will provide all of your
developers, PMs, QAs, and marketing experts.
There might be situations where multiple teams work side by side on several projects in an office and its hard secrecy to preserve. If you have a secret project in an extremely competitive niche and want to maintain all the information private, then approaching an offshore software development firm and setting up a team is much better.
Offshore Software Development Services
Offshore Product Development
It is an offshore and outsourcing development firm offering offshore full-cycle service: collecting and analyzing demands, creating custom software solutions, architecture, designing UI / UX, QA, testing, remote management, maintenance, and support.
Offshore Cloud-Based Saas Development
Use the SAAS (Software as a Service) technique to build business software. This service offers internet access to your apps and software. You don't have to install it. Benefit from strong cloud computing!
Offshore Web Development
Get a complete cycle of our web development services, including the development of offshore PHP. Our knowledge allows us to generate a variety of internet solutions for e-commerce, business web applications, mobile web applications, up-to-date advertising, sales or marketing communications platforms, online systems, portals, and more. Our knowledgeable team follows the recent trends in the growth of internet software and has comprehensive experience.
Offshore Front-End Development
Our front-end developer professional team follows the recent trends in user-friendly interfaces and interactive growth of software. Our front-end development knowledge: Angular JS Development, JS Development Backbone, JS Development Node, Bootstrap Development.
Offshore Ui/Ux Design Development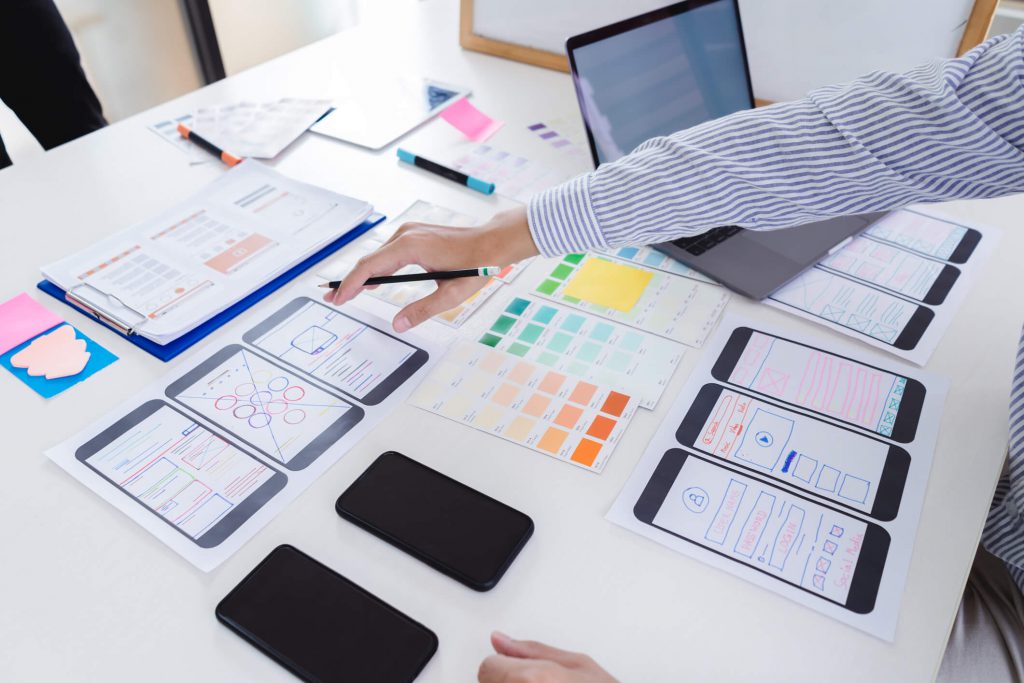 We placed the user's requirements first and make the outcome simple to use. Our designs of UI / UX provide the finest user experience and user-friendly interfaces with efficient navigation, high availability of data and increased efficiency. Creates extremely usable, scalable and safe alternatives that provide a favorable experience for users.
Offshore E-Commerce Development
Our knowledgeable web developers deliver e-commerce-centric web applications to assist you to handle your online store efficiently and lead the online market. If you have the concept to meet your clients worldwide and boost your income, we're here to develop a customized e-commerce application for your company requirements. Our knowledge in e-commerce: custom e-commerce development, development of Magento, development of open carts.
Offshore Enterprise Application /Corporate Software Solutions Development
Develop apps of enterprise-grade for multiform enterprises and enterprises around the world. For efficient document management, data management, finance management, corporate eLearning and much more, our corporate software solutions are developed. In order to improve organizational value, efficiency, and profitability, the team of dedicated application development technicians develops premier and tailored apps for companies.
Offshore Custom Application Development
Our main expertise is the creation of custom apps. If you want a website for e-commerce or a complicated business system, we are here to provide you with custom application development services of high quality. For distinct companies and sectors, we create distinctive apps of any complexity. Our business-oriented and customer-centric applications development services. We create apps that can be readily scaled and maintained and deliver our job exactly to your company needs.
Offshore Mobile Application Development
By creating mobile apps for your particular needs and specifications, we provide end-to-end mobile application development services. In multiple platforms, especially iOS, Android, and Windows Phone, our mobile development team is well versed. Hire our greatest iOS, Android, Windows phone developers to make it a reality and get an innovative and strong mobile app if you have the concept of a fresh mobile app. To attract more customers and optimize your business processes, we offer expressive mobile apps that come with contemporary characteristics and user-friendly interfaces.
Legacy System Upgrade
Do you not believe that your present software meets the real requirements or inhibits your growth? To improve the effectiveness of your current software, we provide legacy system upgrade services. Our professional programming team will retain and improve your product in the future. We are willing to take on the challenge of migration from the legacy system. We deliver a broad variety of migration services such as re-platforming technology, data migration, process redefinition, or integration of business applications.
Offshore QA And Testing
We provide customized programming that is thoughtful and of quality. Our quality-driven software and apps are created according to the recent quality standards and best coding practices. For software development projects of any size, we deliver a complete variety of quality control and assurance services. Hire our QA-engineers and testers devoted team and appreciate a perfect solution. We create flawless software products (multiple software, web and mobile apps) that constantly analyze the conduct and results of software in real-time and across multiple platforms and devices. Get the most effective software and try out our autonomous testing facilities.
Offshore Support And Maintenance
Our business offers you a committed support team that offers extensive product support alternatives to our client's evolving needs or needs. For our software and apps, we pursue long-term support agreements. High-quality support and maintenance services from us: patches and upgrades, product release support, support for configuration management, product improvement by adding fresh characteristics, bug fixing. Our system of surveillance and control works 24/7. We aim for excellence and effectiveness in operation.
Advantages Of Our Offshore Software Development Service
1. Cost Efficiency
Our offshore services are intended to provide substantial cost savings for multiple alternatives (recruitment, oversight, wage, training, and infrastructure). It is known that by employing distant programmers you can decrease the costs. And you're not spending cash on facilities, utilities, and machinery at the same moment.
This may be the primary issue to consider when choosing to purchase a service rather than constructing and working with one of your own. In addition to the apparent cost reduction in facilities and equipment, wages can have a major impact on your budget. Even when working with the same level of skilled experts, there may be important variations in general wages paid to the development team of offshore software compared to the developers in-house. Our developer's hourly price is competitive.
Project start-up can take off faster if you don't have to consider your own development center's facilities and set-up.
2. Risk Minimization
We follow proven development processes and quality management system to minimize the risk involved in the development of offshore projects: personal knowledge and maintaining a healthy relationship with you; full integration of our offshore team at a physical proximity level; the opportunity to start with a small project hiring skilled people to ensure that we write clear code, meet deadlines, proactively manage; use the onshore-offshore hybrid model; regular scrum conferences and their paperwork; on-board and training plans to embrace your standards, standards and working environment.
3. Expertise
Most offshore development firms are specialized in a specific technology. They keep on improving employers' skills. Regular training on a regular basis helps impart new knowledge and gain fresh experience. As long as you are looking for professionals, offshore programming will certainly deliver a payoff.
Our qualified experts have extensive experience in diverse software development verticals. We provide your company with greater flexibility and scalability to address fresh possibilities and challenges. MindIT is capable of deploying top-notch software solutions for the most complicated demands with various years of quality experience in offshore software development.
4. High Quality
We stand for high performance and creating ideal software products. Each project is carried out according to the greatest standards and norms of global programming. We continually adapt best practices and techniques, enhancing our inner quality management and control system.
5. Flexible Approach
Our team of offshore development uses flexible approaches to programming and communications. We are proactive and we are always looking forward to fresh challenges and possibilities. We also use an advisory strategy. That implies that we first consider the user's needs, then listen to your business idea and needs and transform them into distinctive and innovative software.
6. Ease Recruiting
Recruitment and staffing are becoming more difficult with the globally growing demand. Having an offshore software development business as a partner eliminates this issue almost entirely while supplying you with the finest experts worldwide, based on your choice center for offshore software development.
Get your Application developed by the
Leading Developers of 2020
Time Zone Differences Working With People Overseas
Depending on how you look at it, this is an advantage or an issue. Having some overlap between local and remote work hours is always desirable so you can rapidly fulfill and fix problems. Besides that, having a team a few hours ahead or behind your local time can be of great advantage.
You Can Focus On Your Business
If your company is not linked to IT, having to cope with your own IT department will impose tremendous operating costs when treated as a distinct region. Most of the time, when you implement a function in your company, you come across a cost-benefit trade-off. If your IT department is not sufficiently competent in software techniques or does not have the extra resources needed, these constraints will limit your choices to determine how to introduce a fresh function.
Shared Responsibility
Most non-IT businesses typically underestimate risk management in software growth. The sides agree on what to do when choosing to outsource a component and share the impact and risk management among them. The offshore company can better manage and mitigate the hazards generated by the growth as it is a component of its key business to do so.
Challenges of Offshore software development
Communication can sometimes slow down owing to the difference in the time area. There are many modern communication methods, such as video calls, email correspondence or even instant messaging. It needs just a little more organization and coordination.
Demands more coordination
It is linked to communication problems somehow and requires more coordination. Frequent meetings and checkpoints are simple things to keep the project on track.
Ruin the picture entirely; their actions ruin offshore software development firms' reputations, a tricky thing that holds many firms back from software development outsourcing. As stated previously, a bit of study & cross-checking will clear up everything linked to the offshore software development business. 
You don't see what's happening in the other software development company in most cases, and this can be true for your project as well. If the code written by your partner is not noticeable or accessible for review, early feedback is difficult to offer and tiny errors can quickly develop into much larger ones. Regular review meetings/calls can, therefore, assist you to prevent these kinds of problems.
Offshore Software Development Team Structure
Another clear reason to appoint a current offshore team to build your own is that the business is likely to have a strong, reliable team structure in place–and one that can readily be expanded with more or fewer developers as needed. Here are the main roles of an offshore team:
Project Manager (PM)
The PM is the glue holding everything together. They are your conduit to the rest of the team, ensuring that the project is coordinated and remains on target and within the timeframe you specify. Working with the development team, the PM allocates resources, sets agendas and procedures, identifies and overcomes barriers, and provides timely feedback.
Team Lead – Front-end (+ Developers)
The front-end team leader is accountable for handling the front-end developers, who are in turn responsible for applying a software application's visual elements. The front-end team, supported by the back-end designers (below), brings your project to life with a focus on graphic components, user experience and user interface design.
Team Lead
The back-end team leader is accountable for the back-end designers, supervising the front-end creation of their job. They operate on the project's server-side elements and typically write the code and APIs used for software, internet, and mobile app creation by their front-end counterparts.
Business Analyst
The responsibility of a business analyst for your project is to handle your needs, evaluate your business proposal closely, and work to create technical alternatives to your company problems. A good business analyst will assist bridge the divide between a functional and commercially feasible piece of software.
Quality Assurance (QA)
Finally, your quality assurance manager will identify and supervise the specifications and norms of in-house quality, evaluate your demands and ensure that they continue to be met throughout the project. They will also work with PM and developers to guarantee the testing and bug-free release of your software.
Depending on the scale and criteria of your project, at least these roles will be included in your offshore software development team. And even missing one might cause the entire project to fall on itself.
Countries Offering

Top

Offshore Software Developers

 
India
India today is one of the top nations in the world for outsourcing software development. According to Kearney, over 500 million firms across the globe have formed alliances with India. The Software Sector Analysis Report also claims that developers from India are highly qualified technical graduates. Currently, India has 5 million software engineers proficient in English, so communicating with software developers in India is no longer a big deal. And they are flexible in working with clients from different time zones. 
China
As per the present analysis report, China owes 7 million software engineers, data scientists, and AI trainers. Chinese professionals are known chiefly for their integrity, productivity, and responsibility. Their most significant disadvantage is – they do not have English-speaking fluency. Although it is changing, they are learning English strategically to gain a competitive edge in the global marketplace. 
Poland
Hiring Polish programmers is cost-effective and useful due to their excellent English skill level, low cost of living, and low tech education. The firm provides a favorable legal climate for overseas IT firms and has a stringent set of IP legislation. The nation presently provides more than 250,000 skilled developers, making it the region's biggest outsourcing market.
Ukraine
Ukraine has a top-notch engineering education system, which benefits its technological enterprises. The amount of JavaScript, Magento, and Scala software engineers in this nation is the second-highest in the world. Their interest in–and dedication to–evolving technologies marks Ukraine's developers as those to watch. Mobile development, extensive data, artificial intelligence, increased reality, virtual reality, cryptocurrency, fintech, blockchain; infinite list. With the affordability and acceptable time zone overlap, this variety of skills has put Ukraine on an upward trajectory as an alternative for offshore growth. 
To Conclude
Development of offshore software significantly enhances the general software development cycle effectiveness by hiring qualified experts to help you through the development process. Offshore development sector, which is growing quickly, justifies its growth through the pros listed above. The beauty of offshore is that it opens up a whole possibility universe. You are no longer restricted by geography, and over an increasingly dwindling pool of local talent, you don't have to compete with other companies.
You can consider the information we've shared in this article while defining and appointing an offshore software development team that can bring your company to the next level. There are many choices for creating your company in the modern software industry. Provided you have an overview of the growth of offshore software and its benefits, it is up to you to choose. It is an undeniable component of the process of software engineering these days, without any doubt. It has disclosed the newly accessible funds for the most effective manner of managing the duties. 
Our business will be happy to provide you with the best alternative. For references and knowledge that we are dealing with, check our website. If you have a query or need expert consultation, please send us an email, fill in the form on our contact page, or begin the chat widget right now.
Mind It Systems can help you set up an offshore development center in India. We can support you from small teams of 1-2 resources to large teams of 50+ resources. Our end-to-end offshore software development services include planning, consulting, project management, infrastructure setup and maintenance, development, resource recruitment, training, marketing, and technical support. Contact our experts for further queries or assistance regarding your offshore software development requirements. 
Let's build your next-gen Applications
About the Author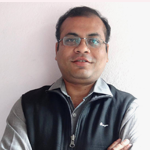 Sujoy Roy
(Head – Digital Marketing )
From my teenage time, I had a quench to solve problems and loved leadership. Starting my career in relation management, ignited my passion for managing people. While managing I realized technology needs to be incorporated to keep pace with the changing world & do my work efficiently.