5 Best CRM Platforms For Your Business
Every business aims to grow as quickly and sustainably as possible, but it's not easy and takes just the right amount of investment in the right areas persistently. 
This is where CRMs play their part. CRM becomes the backbone of business around which multiple processes and functions can operate. Having an all in one-CRM allows you to effectively tackle the customer needs be it in Marketing, Sales or even supply chain and streamline your business processes for a better delivery of services.
So, while we know CRMs are indeed beneficial and necessary for businesses, the next question that arises is which one to use? There are hundreds of CRMs available and choosing between them can be difficult. We've prepared a list of 5 Best CRMs in no particular order according to their functional capabilities to assist businesses both big and small.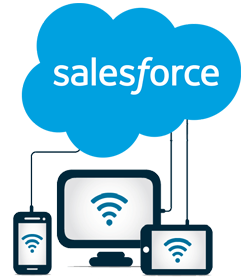 Perhaps the most renowned and successful CRM currently in use globally, Salesforce has everything one needs in a CRM. Salesforce finds its best use in taking your leads through a personalized customer journey by using the various targeted features such as intelligent marketing platform, targeted sales platforms and digital advertising. 
Salesforce commands the biggest user base in the entire CRM market, and has features that enable you to do most of the standard things: sales, marketing, commerce, customer service and engagement, team productivity, and even more. Checkout their pricing: https://www.salesforce.com/in/editions-pricing/overview
Hubspot is considered one of the best CRMs especially for small businesses who are looking for cost effective CRM solutions as they are just getting started. Hubspot is an easy to use CRM, with a wide array of features to help streamline your customer journey.  It also offers a free plan for restricted access to some features!! To know more about the free version visit https://www.hubspot.com/products/crm
With nice interface that's easy to use along with IOS and Android apps to cater to mobile needs, and a support for over 300 additional features and applications,  Hubspot has become one of the best CRM's available especially for startups.

3. Suite CRM
Believed to be the best Open Source CRM on the market, Suite CRM is an Open Source CRM for the servers. Originating as software fork of the SugarCRM, Suite has expanded to make a whole different identity for itself, which is comparable on some levels to the proprietary CRM of major corporations like Hubspot and Salesforce.
Additionally, being an Open Source Platform, Suite CRM comes with inherent flexibility and unlimited room to explore for the enthusiasts, making it easy for companies to personalise the use into a completely different CRM as per their specific needs.  To know about Suite CRM customisation ease, visit: https://suitecrm.com/enterprise/customisation
Features include contact management, opportunity management, workflow automation, task management, and territory management amongst others. Suite CRM  has placed itself as a firm favorite for open source enthusiasts and also to companies looking for services on par with the traditional proprietary CRMs at minimal costs.
With a vision to "deliver a fully transformed, personalized user experience that is immersive, engaging, and intuitive", this CRM platform is built keeping in mind the end user. A simple, mobile and highly customizable CRM environment that seems more of a consumer app for your business than a complicated business system like usually CRMs tend to be. Adding to its flexibility is its nature of deployment, you can either choose to deploy it on premise or on cloud depending on your requirement and infrastructure. 
Having support for over 30 languages and numerous currencies, timelines and hundreds of preconfigured add ons to make life easier, SugarCRM can be expanded to meet any user requirements while keeping customer relationship management at the heart of it all.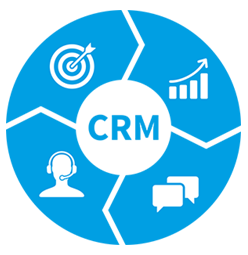 5. Zoho
Zoho, combined with its integrated services suite, is one of the popular  CRM environments available on the market today. Zoho CRM is fully compatible with a range of tools and services including Business Intelligence, Market Automation and Project Management, in turn making it a formidable alternative to the leading CRMs. 
Designed for customer facing organizations, Zoho CRM provides assistance to such organizations in formulating plans to attract current customers by selling smarter, automating repetitive tasks, and gaining full visibility into the sales cycle. Accessible via Desktop and mobile applications, Zoho may have less add-ons than Salesforce but it's easy to manage and the comprehensive marketplace it has compensates for all that. Additionally for a small team of upto 10, Zoho is free. Checkout what Zoho has for you https://www.zoho.com
Conclusion
Finding the right CRM for your business can be a daunting task especially for someone who has never used one. Before getting lost in the world of CRMs you need to remember the fundamental features you need and then go about looking for one amongst the many brilliant CRMs present in the market.
These were the 5 best CRMs we think can be perfect for any business. Some other notables are pipedrive, bitrix24 and nocrm, if you would like to widen your research beyond these.
About the Author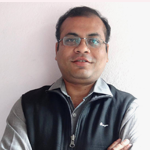 Sujoy Roy (Head – Digital Marketing) From my teenage time, I had a quench to solve problems and loved leadership. Starting my career in relation management, ignited my passion for managing people. While managing I realized technology needs to be incorporated to keep pace with the changing world & do my work efficiently.