5 Business cases where custom software is the better choice
While choosing software for your business, you often might come around with a question: Should I choose commercial off-the-shelf software or go with custom software? 
This article lists 5 scenarios when businesses should consider developing custom software applications over off-the-self ones: 
1. When you wish personalized approach with customers
B2C businesses generally prefer software with greater user experience and one that has options for personalization. Ready-made software or say off-the-shelf software is very much limited in this regard.
Custom software for organizations dealing with individual customers can ensure that each user journey is unique and provides an exceptional experience. Such software also gives you a competitive advantage as you can use it to enhance and establish your brand.
2. Protecting workflow and process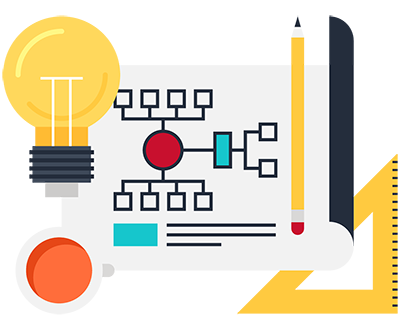 Workflows adopted by your organization can be unique to your business & ready-made software can be limiting in this regard because they are made for a wide variety of businesses. In off-the-shelf software, you find numerous features that aren't relevant to your business, and as your business grows you feel the need for additional features specific to you, which a ready-made software can not provide. Custom software on the other hand is designed for your business, its processes, and workflows. With custom software, adding features and planning for additional features that are specific to your business is possible. This means having software that is tailored to suit your immediate and growing needs. Also, with custom software, you are free to integrate with a greater range of APIs from multiple software and data associates.
Don't let a ready-made software command how you should approach, rather software should serve and empower you to do things your way. With customized software, you don't have to worry about adopting new generic processes and force them on your team staff.
3. Flexibility to adapt to market trends
Ready-made software can sometimes be slow to adapt to industry evolution, whereas, with a custom software solution, one can quickly add the new functionalities with minimal or no interruptions.
Having the option to incorporate new processes and technologies into an existing software model, especially when there is a change in the market trend, allows the flexibility to pivot at any moment and remain ahead of the curve.
4. When you want to reduce total cost of ownership
The price war between the ready-made software and custom ones can be tricky. If you are looking for a software application that will do the job and doesn't require you to modify/add features much in the future, then choosing off-the-shelf software would be the best.
The total cost of ownership of custom software can be cheaper than ready-made software in the long run simply because of the absence of licensing fees, subscription fees, and other unforeseen costs. Maintenance and modifications are also cheaper as you are involved in the development of the software.
Also, with ready-made software, you might see delays in upgrades, maintenance, and support which can become a pain area over a longer period.
5. When your business is more vulnerable to hacking attacks
Are you in a business where there is a heavy risk of hacking, data theft, and cyber attack? It would be ideal for you then to go with custom-developed software. Commercial off-the-shelf software is more vulnerable to hacking attacks since it is made for everyone and much widely available. Custom-developed software, on the other hand, can be made more secure with higher encryptions and logic making it harder for hackers to infiltrate.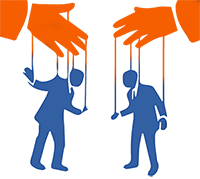 Conclusion
Great software is a mark of a great company. With our best-in-class development techniques and a careful business-oriented approach, we develop custom solutions that meet the needs of end-users and stakeholders alike.
What makes us different from the rest is our experience and expertise to implement comprehensive solutions that empower both the end-user and the business while staying within the cost and time limitations put on our team by the client.
Overcome your business challenges through our full-cycle custom development services. Drop us a mail & our experts will connect with you – https://www.minditsystems.com/contact
About the Author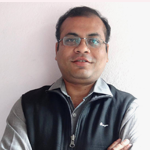 Sujoy Roy
(Head – Digital Marketing)
From my teenage time, I had a quench to solve problems and loved leadership. Starting my career in relation management, ignited my passion for managing people. While managing I realized technology needs to be incorporated to keep pace with the changing world & do my work efficiently.