7 Common misconceptions about IT staff augmentation
The IT staff augmentation model has become a popular way of hiring in the last few years. However, there are still numerous misconceptions that businesses have about Staff Augmentation Services. In this article, we will address 7 such common staff augmentation misconceptions and help you understand if this model is a smart solution for your organization. Let's begin!
Too much risk and no quality work
Companies perceive that staff augmentation is risky. They think that the augmented staff will not deliver the project on time; they might not produce good quality work. However, staffing organizations take concerns seriously and take concrete steps to mitigate them.
Staff augmentation teams normally come with a specific set of skills and are capable of working on whatever their clients need.  They achieve goals within deadlines.
Partnering with a staff augmentation firm will help engage companies with experienced professionals who are often domain centric and bring techniques to the floor that are unique and beneficial.
Communicating and coordinating with augmented staff is too difficult
As the majority of the augmented staff works remotely, people believe that communication and management is more difficult, and that there can be a constraint of matching time zones while communicating if the offshore team is located in a geographically opposite direction.
However, this isn't completely true! Although they have hired developers on remote augmentation, the project manager and the developers are always in contact with clients via video conferencing and instant messaging apps. These tools are also helpful in sharing documents and other resources supporting overall management regardless of location.
Staff augmentation is very expensive
This is simply a myth, as, in reality, staff augmentation can turn out to be cost-effective because it allows the organization to cut down on a wide range of direct and indirect expenses such as insurance benefits, retirement benefits (provident funds and pension plans), paid vacations, workers compensation, personal development training, and other business costs such as infrastructure and travel expenses.  
Business owners do not have to pay these additional worker's benefits as the hired staff will remain employees of the service provider agency.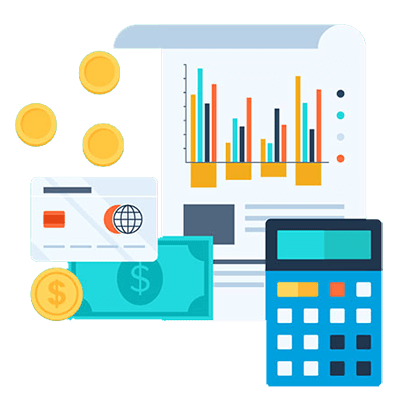 No control over the project
As with Offshore Development, businesses have a common misconception that they will lose control over their project. They will have very little oversight into the progress or direction their project is taking until it's finished.     
However, this is simply not true. Staff augmentation is precisely how it sounds. If a business owner doesn't have his team, he/she can hire augmented staff and form a software team and keep full managing control over the direction and progress of the project. A dedicated team of developers will work at the supervisor's discretion. He/she will have direct communications with the project manager and developers.
Project suffers due to time & culture difference
Entrepreneurs think that hiring offshore developers to build software would be a great misfit as both companies will have noticeable time differences due to their different geographical regions.
In fact, this gives entrepreneurs a double-boost of work-power because of the time difference between them. While their in-house staffs are asleep, their hired staff will be working at a different location remotely for them. In this manner, their project development task will continue round the clock.
As far as cultural differences are concerned, there can be expectations but this can't be the reason for conflict.  Entrepreneurs can talk to hired augmented staff and clearly explain the internal culture of the company and in that way will determine how the developers can adjust to it.
IT staff augmentation is suitable for large enterprises only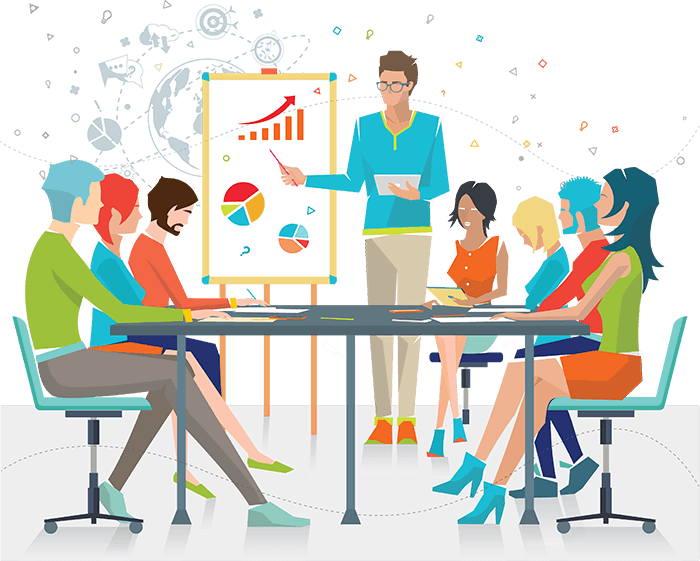 Only big companies have the budget to deal with offshore augmented teams is another misconception. In reality, small businesses may benefit much more from staff augmentation.
By hiring augmented staff, small businesses would get expected results at reduced costs within a manageable time. They don't need to worry about hiring new employees and training them on new technology. By hiring competent augmented staff, they can add more value to the project and make quicker decisions.
With availability of different staff augmentation models at affordable rates, entrepreneurs can choose the most appropriate one that fits their requirements.
Data privacy and integrity can't be ensured
As entrepreneurs are much concerned about sharing sensitive data and intellectual property with outside personnel, they think that by working with augmented resources in far-away countries they might be at risk of losing their confidential business data.
This for sure can be their concern but this isn't true. Augmented staff members are bound by tight, detailed contracts and NDAs. They even enforce the highest data security and privacy standards including access controls and firewalls to preserve the integrity of their data. There are also staff augmentation service providers who are bound by strict data protection laws and regulations of their respective countries, thus no risk of data leakage.
Conclusion
Staff augmentation, being a popular type of pay for hire service, is a better way to build and maintain a project and ensures better management and control over it by a team of developers. So don't let these misconceptions hold you back. Staff augmentation may be just what you need for your organization to take the next step.
About the Author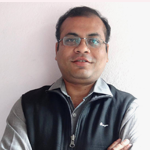 Sujoy Roy
(Head – Digital Marketing )
From my teenage time, I had a quench to solve problems and loved leadership. Starting my career in relation management, ignited my passion for managing people. While managing I realized technology needs to be incorporated to keep pace with the changing world & do my work efficiently.