8 Amazing ways cross-platform apps can benefit your business
Statista report reveals there are over 2.6 million Android Apps and 1.85 million iOS applications on respective stores. Android market share is 75% whereas the iOS market share is 24.79%.  
From the above statistics, you might think about whether to go for Android or iOS. However, with users being loyal to their choice of platforms, targeting any single operating system may not work out as the best decision for your business. Moreover, developing native apps for multiple platforms is relatively more time-consuming and expensive. Therefore, the cross-platform application can be the right fit for most businesses. 
Here in this article, you can understand why cross-platform mobile apps are good for enterprises and their benefits.
Cross-Platform Mobile Application Benefits for Businesses
Maximum Audience Exposure
As cross-platform mobile apps work on several mobile devices across iOS and Android platforms, it gives your business maximum audience exposure all over the world.
Single Codebase Make Cross-Platforms maintainability easier
The longer your application takes time in development or stabilization, the higher is the development cost.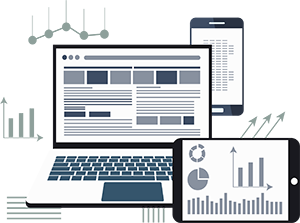 A Clutch survey reveals the per hour cost of the high-end developers starts from $100 to $150. But, it can vary as per the geolocation of the developer.
Cross-platform apps are developed for both iOS and Android platforms using a single codebase, and it takes lesser time than the time required to develop a native app for two platforms.
Lesser upfront cost of development
You might like to utilize all the digital platforms to reach a maximum number of your target audiences. In such cases, cross-platform mobile apps work for you as their total development cost is lesser than native mobile app development for multiple platforms.
Reduced total cost of ownership and Development Time
Native apps are costlier as you need multiple platform development experts. However, with the cross-platform application, you have to hire a software development company with a team which can work on a single app that runs on multiple platforms.
Flawless Integration with Cloud
As cross-platform mobile apps are developed using single codebase, they can easily be integrated with other cloud services. This provides easier integration of codebase with third-party cloud based services.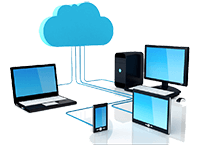 Reusability of Code Saves Time
Cross-Platform development environment is geared towards reusable code/components, which ultimately speeds up the development time and saves cost.
Uniformity in UI is possible
Some businesses prefer keeping platform centric UI in their apps, in which case the design differences are significant in both iOS and Android platforms. Some businesses however, prefer having similar design, because they wish users to have as uniform experience across platforms, as possible. Since a singular codebase is used, it also becomes easier to provide the same design across the platforms, if that is a preference.
Quick Marketing and Modification
As with cross-development apps development time is reduced, the time to market time decreases as well. In addition to this, as the application evolves on basis of feedback from market, quicker changes are also possible due to easy maintainablity. As your app becomes popular, easier maintainability across platform helps in the easier ramping up of scalability as well.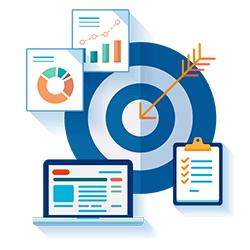 Conclusion:
By choosing cross-platform enterprise mobile application development, companies can receive the significant benefit of flexibility, quick development, merged coding options, faster turnaround time, lower costs, and ease of ongoing management. If you are looking for an expert team to design a user-friendly mobile application for your business, we at Mind IT Systems are here to help you in the development of the best web and mobile apps with the latest technologies.