Android or iOS – which one will you choose?
Google's Android and Apple's iOS are the primary operating systems used in mobile technology for smartphones and tablets. What makes Android more attractive to the larger audience is its Linux based open source platform as opposed to iOS. iOS is popular for its user-friendly design but it functions only on Apple devices, while Android is widely used on various devices. Thus, switching to either of the platforms should be well thought as you will have to buy your apps again.
Interface
Swipe, tap, pinch-and-zoom are the common features that are available in both iOS and Android devices. Both of them boot to the home screen, which is quite similar to what we see on a computer desktop. Android allows users to work with widgets in addition to providing a row of apps on the home screen which is not available on an iOS home screen. The iOS user interface features a dock where users can pin their everyday used applications.
A status bar runs across the top on both iOS and Android, offering time, Wi-Fi or cell signal, and battery life among many other details.
Apps Available on iOS vs. Android
Google Play Store is where Android users get all their apps from, except for the Kindle fire users. For Kindle users, a separate platform exists which has a limited number of apps, unlike Android where you have an option to pick from around 600,000 apps on the go. Apps which were exclusive to iOS platforms have now made their way to the Google Play Store, such as, Instagram and Pinterest. Now many apps are exclusive to this platform only due to its mass appeal, like – Adobe Flash Player and Bit Torrent.
The Apple app store offers 700,000 apps. Out of them, over 250,000 are available for the iPad. It is interesting to note that most of the developers prefer to develop games for iOS before they develop them for Android.
Even though Android enjoys its huge audience support, it is iOS that trumps the real game. The new startups or app developers prefer to design their work first for iOS than Android as it becomes to difficult to design for multiple platforms. Android isn't like iOS in terms of providing apps to its tablet users. Unlike iOS, Android scale up their existing smartphone apps rather than creating exclusive ones.
Software upgrades
The updates on Android platforms are decided by the manufacturer of the device. There are times when these updates are delayed and reach the users quite late. The manufacturers determine when and where to offer software upgrades. A significant point to note is that the company doesn't need to offer updates on all devices. They may choose to give updates for a smartphone but not the tablet.
The update is an area where iOS users have an upper hand. The upgrades are available on all devices at once. There are exceptions if one looks out for loopholes. A feature like Siri was not available for users older than iPhone 4s. The reason cited for this was the older hardware's inability to to receive the updates.
Device Selection
Android is one platform that exists in a variety of mobiles and tablets. These varieties are available for a different range of prices and quality. A user has a plethora of options to choose from. On the other hand, an iOS platform is an exclusive system available on Apple devices only which are much more expensive than Android devices to acquire and maintain.
Messaging
Instant messaging apps like Gtalk are easily available on Android. An iOS user can utilise this feature too by downloading it from Google. Today, people hardly use any exclusive messaging platforms. WhatsApp like apps are reigning the market on both the operating systems. Another popular option is Microsoft's Skype which again, is available on either platform without any hassle.
Voice Commands on Android vs. iOS
Siri is the ultimate edge iOS has over android. Siri is a voice-based virtual assistant which responds to dictation and spoken commands brilliantly. Siri can help make reservations, to giving you live commentary of sports, to finding a movie for you available in a local theatre. You can connect it with the car navigation and audio.
Android also offers a similar facility but not as fast or responsive as Siri. It offers Google Now which helps you keep a track of your calendar or reminders. This also allows voice search and dictation on the go.
Maps
In December 2012, Google launched its maps app. This app changed the way we navigate today. Waze and Bing also offer similar services but nothing is in comparison to Google maps. Even iOS users appreciate this feature over Apple's own inbuilt mapping app which is hardly used by the users today.
Web Browsing
Google Chrome is the go-to browser that is widely used by Android users while iPhone users use Safari. These browsers are fast and very efficient. Google Chrome has developed its way for iOS platform but Safari hasn't put its feet into the Android world as yet.
Mobile Payments
Mobile payments are widely used in the world today. From paying Rs 20 to Rs 1 lac, everything's done by the tip of a finger. This service is available for android users via Google wallet/pay option and Android users are equipped with near-field communication (NFC) that allows this fingertip payment magic to happen. NFC is available on Android versions above 4.4 KitKat.
On the other hand, iOS provides this service via Apple Pay. This is easier to use than the Android method as it has fingerprint identification, though with the advent of technology, even Android versions are coming up with fingerprint sensors. Even then Apple Pay is heavily popular and used more.
Security
Both Android and iOS make sure of top-notch security services for the user. In the real world, the security of either platform is as good as the software updates that have been applied to it. Apple is a bit safer than Android because malware writers are less likely to write apps for Apple due to its strict review of all apps and verification of the identity of app publishers. Android's apps make your system less vulnerable to bugs as they are isolated from the rest of the system's resources unless one grants accessibility to the app.
The updates on iOS are available for all devices at the same time whereas Android devices do not receive updates from Google at the same as time as these updates are first tailored for various devices, unlike the iOS platform.
Privacy
Talking in terms of vulnerability, both the platforms face the same problem as an app installed on any platform is not necessarily safe. There is a constant feedback system attached to every app that allows its publisher to keep tracking your app activities. For example, your calculator app may use Tinder and relay that information back to its publisher, who is free to use information in anyways. Twitter is one such example that tracks its user's activity.
iOS wins over Android in terms of privacy. Platforms like Android Marshmallow allowed new regimes where apps have the freedom to request permissions from the device as needed unlike before where the user had more power in terms of allowing sharing of personal data. This is why iOS systems are much safer. The user gets to choose what information he/she wishes to share.
Android vs. iOS: Which Mobile Platform is Suitable?
After all this comparison, the confusion about what to choose is still difficult?
Well, we don't blame you. Both enjoy their share of pros and cons. The question is what to choose when developing an app then? With 88% of market share as per second quarter of 2018, Android looks like the best option out there. The thing is, can you afford to ignore monetization profit of iOS platforms? Of course not! So, the ultimate simplistic solution is to develop for both the platforms as you get to draw a huge audience and monetary benefits.
5 key factors to consider while choosing between Android or iOS
If you still wish to choose one, then let's look at the following factors that will help you make a better and sound decision.
1. Target Audience
iOS enjoys its bigger share in developed countries like USA, Canada, the United Kingdom whereas Android has its larger share of the user in places like India, China, South America. In order to choose a platform for app development, what you should look into is who is your target audience is and information like the one we shared with you might help in the process.
2. Timeline
The release process is the key in-app development business. Longer the development time, higher the development cost. Keep in mind that it is independent of which platform you choose, that you will require an expert team who specializes in app development and can produce the work on time.
3. Desired features
If you have a team that can incorporate strong features of authentication, push notifications, data storage without any problem then you are on the right path. Without a clear knowledge or idea of what is needed in an app, the development process cannot move forward. Communicating these desired features to your team is one of the key factors.
4. Budgeting the app
Money is limited for most of the developers. In such a case, it is wiser to choose one platform rather than two to develop your app. Building an app on an iOS platform is less expensive as compared to Android. So, choose smartly keeping in mind other factors too.
5. Revenue goal
The app store income model is your friend when it comes to making money after the app development is over. Whether you want to offer your app as free or paid or charge the store? To make this decision, let us see how both these platforms work.
Android offers many free apps by taking support from marketing whereas iOS has most of the apps under paid option as most of the user will pay for them. The income plan you make will impact your initial stage. If the idea is to make your app free and monetize later or support it by ad revenue, the Android is better. However, if you aim at charging then go for iOS.
Android vs. iOS – Market Data
Units sold
In terms of market share, Android has been taking the world by storm since 2016. In 2018, 217.72 million iOS smartphones were purchased worldwide. As per Gartner statistics, Android sold 1.3 billion smartphones and tablets in 2017.
Apps
Google Play Store had 2.6 million apps available for download on December 2018, whereas Apple had around 2 million apps.
App Downloads
App Annie in 2018 claimed 28.4 billion downloads across both the platform out of which Google Play downloads amounted over 20 billion.
iOS vs. Android – Technical aspects
Development complexity:
Apple has a fewer number of devices (iPhone, iPad and iPod) and that's why app development for iOS is less complex compared to Android. Android apps work on many devices and that makes the development process more difficult and time-consuming.
Development Time
Due to Android's compatibility with many devices, the time involved in app development is complex and more time-consuming. If we look in terms of speed, on an average, Android app development is 30-40 percent slower than iOS.
Development Cost
It is not simply time that will determine your cost but many other factors too such as hardware used. Working on iOS would require you to buy a Mac laptop or PC and other Apple devices. iOS uses Xcode. This process of buying Apple devices might burn a hole in your pocket.
Programming languages used:
Android uses Java and Kotlin whereas iOS apps require Objective C or Swift for Native development. Hiring specialists who know these languages is a costly venture and therefore, another reason to choose only one platform for app development.
Publishing process
The designing of iOS app is quicker but it is the publishing process that takes a lifetime. Apple has a lengthy set of approvals and strict processes before publishing an app. By simply paying 25$, Android apps can be published as opposed to iOS. Updating and fixing apps, beta testing them is quicker in Android as against iOS apps.
After looking into many factors, let us look at the reason why some people prefer iOS and some Android.
Why iOS?
Fast software updates
iOS gives prompt updates to all its devices, old or new. Unlike Android, iOS provides an update to all its devices for around 5-6 years which is a good life for a phone. This feature lacks in Android. It is only Pixel devices and Android One based devices which receive common updates but that too only for two to three years maximum.
Long-term value
Since Apple supports iOS devices for a relatively long time, the user can hand them down to friends and family members without getting tensed about app compatibility or security risks. At the same time, their resale value is better than Android devices. When it's time to upgrade, either gift it or resale it.
Security and privacy
Apple takes stronger steps to keep its devices secure and data confidential. Due to quick updates delivered directly by Apple with no interference from a phone carrier, the fix for security problem is faster. iMessage, FaceTime, and iCloud are Apple's services which use encryption to protect data traveling to and fro between phone and Apple's servers.
Optimization
Third-party apps are blocked by Apple. iOS hardware and software are optimized by Apple on its own. This allows for better quality and performance of devices and apps. Optimization decreases the chances of malware.
Curated app store
The apps available on the Apple store are unique. The types and varieties are also of excellent quality. As we have already told you about its top-notch security, these apps cannot be broken or hacked into.
Differently-abled friendly
The platform also offers apps like be my eyes which makes it an accessible space for differently-abled people.
Why Android?
It's the versatility and customisable feature which created immense popularity for Android across the globe.
Hardware diversity
It is available in multiple options and comes with a lot of features. You have so many apps to choose from. With iOS, Apple's choices are your only choices. Android platform has hardware diversity along with software flexibility.
Phones at every price
You can get affordable, stylish, and high-quality Android mobiles or smartphones at an affordable range. There is more flexibility on price. Except for a high-end Android phone from Google or Samsung, all other phones come at reasonable prices. Unlike iOS, Android users have many companies offering a variety of devices.
More storage options
Expanding the storage of an iPhone is not an option but in Android phones, you have a micro SD card slot that allows you to expand the storage for apps, photos, and movies. Google's free Google Drive provides 15 GB of cloud storage while Apple iCloud's limit is 5 GB.
Easily customized and open source software
Android is a Linux kernel-based platform. You can get millions of free apps on this platform. It is easy to customize. One can even have access to the boot loader. The number of apps increases choice and this is one of the top catchy factors of android.
A large number of developers
A Large number of the android user also leads to a huge amount of developers because of increase of android phone demands and their apps. Hence it is easy to get android developers as compared to ios developer.
Frequently Asked Questions
Which operating system is superior –Android vs. iOS?
Both operating systems have their share of pros and cons. It comes with the risk of low security, privacy and security controls. While Android is easy to customize because it works on Open Source, iOS development is stronger in terms of tackling malware risk and privacy concerns. However, customization is limited to the iOS platform.
Is it easier to develop an app for Android or iOS?
In terms of development time, iOS apps require less time as it is coded in Apple's official programming language. Java is used by the Android app developers which takes more time.
As discussed before, Android might be time-consuming but what determines the cost is also the publishing period which is much shorter on Google store as opposed to iOS. A one-time payment of 25$ and your app is good to go worldwide via Google Store.
Which is cheaper – Android vs. iOS app development?
What is the final call then? To be honest, you will have to factor in many points before you make this decision but it is significant to note that iOS requires Apple devices to develop very costly apps.
About the Author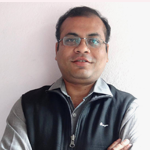 Sujoy Roy
(IT Contractor, Online Marketing Strategist)
From my teenage time, I had a quench to solve problems and loved leadership. Starting my career in relation management, ignited my passion for managing people. While managing I realized technology needs to be incorporated to keep pace with the changing world & do my work efficiently. Simultaneously, I was getting addicted towards….