Hire Top 1% Indian App Developers – The Experts at your Fingertips
For businesses to remain relevant and survive in this age of mobile shopping, they must have a digital presence. Every business owner, whether of a small restaurant or a large e-commerce store, has realized the value of mobile apps in this modern world. That's the reason mobile app development is an accelerating trend at the moment.   
A recent survey states that 80% of US and other European nations have chosen Indian app developers to outsource their mobile app development projects rather than appointing an in-house team, which can lead to increased operational costs and other expenditures.  
What exactly separates app developers in India from the rest of the world?  
This article can help you discover why global companies prefer Indian app developers to outsource their app development projects and a lot more.
Let us dive deeper to know more!   
Why
are
Global Companies
c
hoosing India for App Development?   
Regarding mobile app development, India is undoubtedly one of the top destinations compared to other countries worldwide. App developers in India are in high demand today globally. Is it only because of the low development cost, or are there other factors?   
So, what's the kicker?
Check it out –   
The Six Major Reaso

ns

for hiring Indian App Developers   

 

 
Accessibility of Skilled Developers   
In contrast to the US and other European nations, finding skilled app developers in India is simpler. Why? Because India is the "hub of mobile application development". By outsourcing app development to an Indian app development company, you may receive end-to-end services all under one roof. Mobile application development entails six steps: Discovery, Designing, Development, Testing, Launch, and Maintenance. With the preceding steps in place, an Indian mobile app development company can develop cutting-edge apps with solid features that can deliver seamless software to their clients without altering anything.
Quality Pledge 
Hiring app developers from an Indian app development company provides you with extensive experience in various technologies. The app developer's expertise lies in creating custom mobile apps across different platforms since they stay on top of the latest developments and technological trends in the market. Clients stick with Indian app developers because of the quality of their work.
No Language & Time Barriers
In terms of English speakers, India is the second largest country after the United States; you can rest assured that the Indian app developers you hire speak English well. It facilitates communication between you and the development team better and makes it simpler for you to monitor your project's development at ease. In addition, you can also scale up or down your hiring of app developers to accommodate your specific deadlines.  
Proficiency in Various Technologies 
Being an IT hotspot, India is home to many companies that provide various technologies and app development services. For practically any technology framework, including Swift, React Native, Flutter, etc., you can hire the top 1% of Indian app developers – the experts at your fingertips. So, regardless of the platform and technology you wish to use for your mobile device, you can quickly locate talented tech engineers to add value to your business productivity.  
Projects in Safe hands  
Another crucial aspect that has persuaded many business owners worldwide to work with Indian app developers is security. The developers of an Indian app development company make sure to incorporate the best security measures, such as (encryption and secured payment gateways) needed to protect users' data. As a result, you might feel more secure knowing that possible hackers won't have access to your customer's data. Non-Disclosure Agreements (NDAs) are another document the app developers from India sign with all of their clients. So, if you're worried that someone might steal your app idea, you can always urge developers to sign an NDA contract in advance. 
Faster Development Process  
Since releasing your products early on the market gives your business a competitive advantage, speed needs to be maintained, especially when launching your apps. However, internal teams typically lack the knowledge to integrate the technologies in the app, and it takes longer to have your app created. On the other hand, outsourcing your projects to the top 1% of Indian app developers can help you in this case because they work with numerous clients who represent various industries, providing them with the essential experience required to deliver the best results.   
An Essential Thing to
Take Care of
before Hiring 
Before finally deciding to outsource your project to an Indian app development company, the most crucial factor to consider is finding the right company you can trust for your needs. A good app development company can keep you in the loop and answer all your queries. Also, keep you informed regarding any up-front or add-on costs that can help you to get a precise estimation of project costs. In addition, it must provide the project's status reports regularly. 
Undoubtedly, not only that, choosing the right Indian app developers for your project is also vital as it can directly affect your project development and business productivity.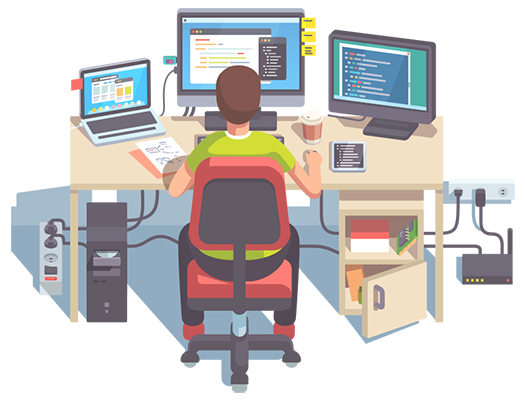 What does it take to hire Indian app developers? 
Before you onboard your journey to search for hiring the top 1% of Indian app developers, several things need to be considered. The foremost thing to consider is preparing beforehand, which can help you communicate your ideas better, allowing the app developers to understand your project idea quickly and efficiently. Next is to decide which mobile platform you want your app on, and last but not least, an estimate of project costs.  
A few Must-Ups Tips for Hiring an Indian App Developer:   
Perform good research work to find an expert team of developers 

 

Examine the past projects of the developers

/ask for

the

developer's

portfolio 

 

 

Check out whether the professionals have good knowledge of Open-Source platforms

 

Conduct Face-to-Face Interactions with App Developers

  

 

Ask for documentation of Apps  

 

Do find if their team is using an innovative approach in their work 

 

Discuss the project development tasks, costs, and support

  

 

 

 

 
Cost to Hire Indian App Developers
The first and foremost question that businesses often ask is – what is the cost to hire Indian app developers? Although the price to employ an app developer from India is challenging to decide on only one factor alone, several factors contribute to the cost, including features, functionalities, location, and many others. Hence, the best thing is to get a ballpark figure for your app project and share it with your app developer to get the project to sail.
Hire On-Demand App Developers
Are you looking for on-demand Indian app developers for hire?  
Hire app developers from Mind IT® – the real experts at your fingertips with years' experience, expertise, and know-how on the latest technological trends to help you meet your business needs and goals.
Pick up App Developers as Per Your Project Needs  
Mobile App Developer 

 

Front-End Developer  

 

Back-End Developer  

 

Full Stack Developer  

 

E-commerce Developer  

 

CRM Developer   

 

IOS App Developer  

 

Android App Developer  

 

Hybrid App Developer  

 

Flutter App Developer  

 

Cross-Platform App developer 

 

React Native App Developer 
Get your Industry Specific Needs Fulfilled with Expert App Developers   
Our Indian app developers work with various industries and companies from across the globe. Easy access to streaming media has helped a broad spectrum of businesses improve their operations. We've served several startups and Fortune 500 companies globally through our thoughtfulness and innovative approach.   
The best way to take advantage of custom mobile applications is to appoint Indian app developers for your projects.   
Industry Specialized Solutions that we give include:    
Fintech Solutions  

 

Healthcare Solutions 

Education Solutions 

 

Publishing Solutions  

 

Supply Chain Solutions   

 
We offer a gamut of Services to our clients:  
Web Application Development  

 

Mobile Application Development 

Custom Software Development  

 

Hire Dedicated Development Team 

IT Staff Augmentation 

Consultation for Enterprise IT Solutions 

Consultation for Product Engineering 

Offshore Software Development  

 

UI/UX Services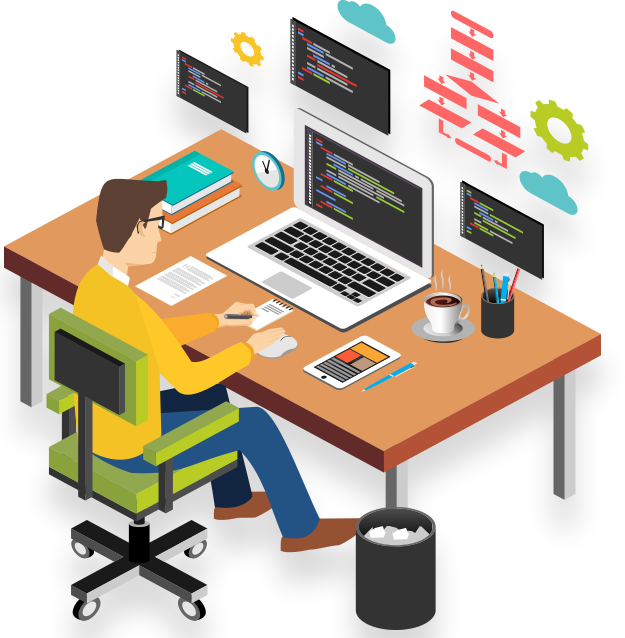 The Final Say in the Matter 
A safe and high-functioning app takes a lot of hard work. It can boost a business or boom it. Choosing the right Indian app development company to hire app developers can be challenging due to the many options available in IT services.    
Ideally, search for a team of software developers, including innovative UI/UX designers, skilled manual testers, a modern technology stack, and developers who can test the code and fix bugs.    
As a leading Indian app development company, Mind IT® offers a veteran team of techies with top 1% Indian app developers who are technically proficient and well-versed – the experts at your fingertips. Getting on board with us means not just building apps faster but taking great care to help your business succeed.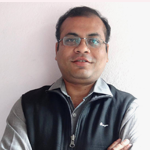 Sujoy Roy
(Head – Digital Marketing)
From my teenage time, I had a quench to solve problems and loved leadership. Starting my career in relation management, ignited my passion for managing people. While managing I realized technology needs to be incorporated to keep pace with the changing world & do my work efficiently.