Hiring .net developers – Things you need to Count on
Dot NET is a versatile platform used to create various enterprise software applications, websites, mobile apps, etc., of different complexity and scale. Utilization of .net development technology can help an organization to digitalize its operations faster and elevate them while increasing efficiency, providing more ease, and cutting costs. However, hiring .net developers with extensive knowledge and proficiency is imperative to make it all happen.   
Excellent and efficient .net developers are in high demand today. Often it becomes challenging for organizations to find and hire adept dot net developers for their business needs. As a result, the situation gets worsens over time.  
As you read this article, you can better understand how .Net developers can best serve your business needs, the advantages of hiring .net developers, and the core things you need to be mindful of while hiring them.      
Let's dig deeper now!
List of things that we are going to cover:
Why .net developers are in high demand today?
In the phase of fierce competition in this digital world today, more and more businesses are hiring.net developers to create custom apps to enhance their business systems and automate added operations. It has, consequently, led to increasing demand for .net developers worldwide.  
The professionals have the potential to work on developing apps from scratch, rendering user support, scaling applications, and working on existing enterprise systems. .NET is in high demand today globally, as it is rated as of the most popular frameworks, especially from the web development point of view. It can completely hold its own with respect to Java when building high-security, scalable applications and has become integral to many organizations' development roadmaps.  
.

Net developers

playing area

 
.Net developers can assist in developing an array of business applications. Some are multi-platform, while others are customized to a particular operating system or handle one specific aspect of heterogenous applications. 
.Net Developer playing area includes mainly –  
Mobile

: Creates native mobile apps for Android, iOS, and Windows.

 
Desktop:

Make interesting and graphically pleasing desktop apps for Windows and Mac.

 
Microservices:

Develop

small independent services that communicate over

well-structured

API's. 

 
Cloud:

Use the already-existing cloud services or produce and implement their own.

 
Artificial Intelligence:

Add

cognitive

processing, predictive modeling, and other features to your apps to improve performance

.

 
Game Development:

Develop games in 2D and 3D for the most widely used desktops, mobile devices, and gaming consoles.

 
Internet of Things(

loT

):

Create Internet-of-Things applications natively compatible with the Raspberry Pi and other single-board systems.

 
The Benefits of hiring
.net
d
eveloper
s
for your Business
The DOT NET web application development is robust and extensible; above all, it can provide ways to address today's business challenges and the ones you may come across tomorrow.   
If you're thinking of hiring .net developers for your business, it is always decisive to have access to inhouse as well as external NET engineers as it involves a much more flexible process. Having access to talent pool of .NET developers, especially from offshore, can bring in a lot of reliability and predictability in scaling up teams.    
Hiring .net developers offshore – the six prime benefits for your business:    
Saves time & money

: 

Depending on your plan, you can hire .NET developers on an as-needed basis, such as hourly, monthly, or long-term. Before hiring, the developers must undergo individual interviews. You can therefore understand their

earlier experience, skills,

proficiency

and

communication-related talents. 

 

 
Great Pool of Talent

: In most cases, IT companies spend ten weeks or more finding a developer team or a skilled .NET developer that meets their needs. With offshoring, a great pool of

remote

Dot Net developers is available

with

the

faster onboarding possible. 

 
Helps to develop Customized applications

: You can build a unique application that meets client needs with the support of the committed

.Net

development team. Since de

dicated

.NET engineers handle the project, you can

monitor

an orderly development process

. 
Access to Latest & Appropriate Technology Usage

:

Technology is constantly evolving; thus, it's essential to use the latest trends in technology while developing applications to capture users' interest. 

Working with offshore .NET software engineers who have an in-depth understanding of the latest tech trends can allow you to stay competitive and implement the newest features with their assistance. 

 
Technical assistance and service

: Hiring .net developers from a reputable offshore web development company can offer scalable, reliable, and secure solutions to any issues you may have while working on the

project

. And even after the project is over, they

can provide ongoing

technical help

to

maintain and manage the post

–

production support

.

 
Concrete outcomes with fewer risks

: You can expect the project to be completed on schedule with desired and valuable results if you have a skilled and excellent offshore development team. Additionally, as the projects get done using tried-and-true application development techniques, working with an experienced offshore.net developer always carries fewer risks.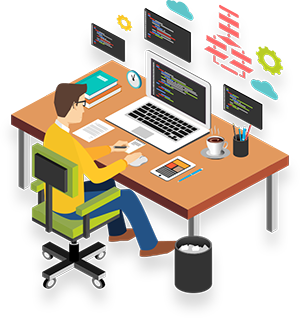 Core Things that you need to Count on while
hiring
.
NET
developer
s
offshore
To ensure the successful hiring of. Net developers for your project—it's essential that you count on certain core things while hiring .net developers offshore. 
Go with a reliable & stable web development company

: Your offshore partner's reliability and resilience it is crucial to ensure your project runs smoothly. Check out the vendor's cyber-security commitment, their history of working with clients from your industry, and customer feedback/reviews

, especially on .Net.
Specify your Goal

:

Specifying your goal and required skill sets when hiring .net developers for your project/business is essential. Ensure to provide a concise description of your work's requirements and the necessary .NET expertise, techniques, work histories, and other qualifications. You may attract and assemble the best developers for your role by providing a specific job role. 

 
Ensure the Professionals are Familiar with up-to-the-minute Tech stack

s: If

you're looking

for .NET programmers, you should first pay attention to whether they are familiar with the current trends and capable of implementing them in practice. It becomes challenging if you hire .NET developers with vast knowledge of outdated technologies. 

 
Good command over

required design

patterns

: 

If there is any specific design pattern which

your project needs to follow, you can check

the

familiarity level of .NET developers with the same. 

 

 
Experience in various domains

:

Before hiring .net developers, confirm they have experience working on multiple projects and disciplines. The more flexible the candidate's professional background is, the better it is for you. 

 
Industry understanding

: The needs of various businesses vary. Evaluate whether the organization and the offshore experts you select for your development needs have experience in your industry before hiring. 
Searching for Skilled offshore developers on
dot
Net – where to look out?
If you are searching for skilled offshore .net developers in India to hire for your business, check out the web development companies that are pioneers in the field and have a proven track record, like Mind IT®.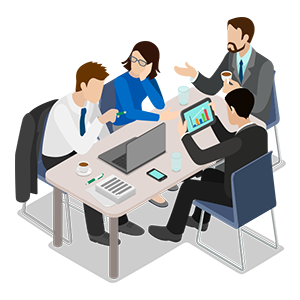 Be it a custom application development for start-ups or Fortune 500 companies or leveraging enterprise Microsoft products, Mind IT® provides a comprehensive set of full-stack .Net development services coupled with Agile methodology.    
Our .net developers offshore for hire are just a click away.  
We have a talented pool of dot Net developers who are capable, well-versed, and hands-on to meet your business requirements and prepare for your future.  
Delegating jobs to experts who can deliver fantastic results allows you to remain true to your own focus areas. Choosing a .NET outsourcing company that offers long-term benefits and helps you meet your business objectives is crucial, especially if your projects require access to greater talent. Contact our tech specialists to discuss your needs or for consultation.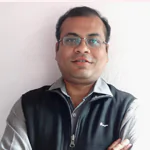 Sujoy Roy
(Head – Digital Marketing)
From my teenage time, I had a quench to solve problems and loved leadership. Starting my career in relation management, ignited my passion for managing people. While managing I realized technology needs to be incorporated to keep pace with the changing world & do my work efficiently.