Hiring Offshore App Developers: Crucial Benefits plus Factors to Consider
Today, one of the most challenging tasks businesses face in this highly competitive business environment is staying ahead of their rivals. Most important factor that is responsible for this is the product itself, for which right developers become crucial. To stay on top in a situation like this, hiring offshore app developers can be a decisive option for businesses.  
Outsourcing tasks to offshore software development companies can benefit business houses in many ways. Besides assistance, it allows organizations to get top-level services rendered by experts with extensive experience and knowledge, better cost optimization and round the clock working taskforce. Although hiring an offshore software development partner has many benefits, it also comes with certain risks. Hence, it's essential to take a few things into account.  
If you are considering hiring offshore app developers for your business, in that case, this article can help you identify the benefits of hiring app developers from an offshore development partner and the factors you MUST take into account.     
We're going to start from scratch to help you gain better insight.   
Let's delve in!  
Hiring Offshore App Developers: Why

it is necessary?
Whatever you are looking for – whether to start or scale your business- involves a considerable investment of talents with extensive domain expertise and knowledge to gain a good ROI.   
Hiring talented offshore app developers can be the game changers for your businesses.  
What's the kicker?  
Engaging offshore software developers primarily brings clients benefits of saving expenses, quality service, availability of diverse talent pool, and quick turnaround times. In addition, some more convincing reasons state why outsourcing IT projects to offshore software developers is beneficial, as below.   
Expertise: The offshore software developers you hire possess top-notch expertise, skills, and technical know-how. Additionally, they are well-versed since they work with clients from various business verticals and are process oriented with a maturity of working in remote distributed teams.    
Expansion: Hiring offshore app developers can help expand your business reach. Besides, by employing offshore developers, you may reap the benefits of the time zone advantage of operating around the clock. Also, in any specific geographical area, the availability of right talent is limited, and expanding beyond physical constraints truly brings scalability to delivery teams. 
Accomplishing Peak Demands: Indeed, it becomes challenging to focus on work and, at the same time, stay competitive by having the latest technologies and expertise. Here, remote app developers can come in handy, with experience of working with the latest technology trends to help accomplish business goals. Plus, the experience of working with clients from many sectors and countries on different technology stacks is truly valuable.    
When to hire app developers remotely?
When do you need to hire offshore app developers? Have a look.
When you want to achieve target time-to-market 

 

When your team

requires

productivity

boost

 

 

When you need core skill-set

Aiming to utilize cutting-edge technology properly

 

Require resources for short-term projects 

Need to deliver projects within limited deadlines

When you have a tight budget
Essential Factors to Consider before hiring an offshore developer
You can instantly save time, effort, and money as a business owner by hiring specialized offshore app developers from a reliable offshore software development company. However, before hiring, you are required to take into consideration the following:    
Efficiency Matters: In the end, the efficiency of your software product matters. Indeed, getting a software product developed at a cheaper rate with good quality in less time takes effort. So, whenever you are hiring an app developer for your needs, you must give top priority to team's quality. Besides, interview your teams as per your process of hiring, especially the technical rounds.   
Be Patient while Selecting: Finding competent app developers fitment while outsourcing your project is a journey.  Hence, it can be advantageous to keep some time as part of onboarding timeline before picking up an IT outsourcing company to hire offshore developers. Check out their previous works, client reviews, technology skills, and overall performance with other clients before finally deciding to move ahead.  
Stable Communication: Communication holds the key to success behind a productive development of a software product. And in this regard, regular communication is crucial. Often, language barriers can act as a formidable roadblock in the successful launch of your product. Clear communication is necessary for a successful MVP (Minimum Viable Product) with the essential features and optimum performance. Hence, before hiring offshore app developers, get fully informed about their level of communication and usage of communication tools.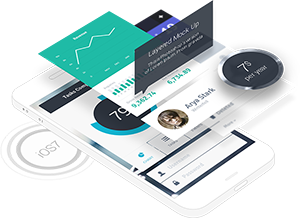 Strong Leadership: When hiring offshore developers, remember it's the whole team who will work for your project. Hence, it can help if you evaluate whether the project manager can handle the project and work without sacrificing quality on time. You can also choose to keep the project management control at your end initially. There is no doubt that a lack of solid leadership can break or make a product and lead to confusion between your app developers and you.  
Employing Offshore developers: The Bonuses on the part of Enterprises
Talent Acquisition & Retention: Talent acquisition and retention are tricky for organizations, especially for the in-house development team. The case is entirely different for app developers offshore. It is easier to hire and retain resources because of the incredible pool of resources available globally.   
Cost Reduction in Development: The reduced cost of development makes the project highly cost-effective. Hiring talented offshore app developers from a reliable source can allow enterprises to overcome critical tech challenges and tasks. Since the dedicated app developers offshore have a better understanding of working with clients' projects. 
High Quality: Offshore development companies have skilled app developers and cutting-edge tools for working on highly complicated projects. A reliable and reputed offshore developer can always put in measures and controls to keep productivity level high, despite outsourcing's inherent design of bringing autonomy in a remote distributed environment.   
Excellent Management: Hiring dedicated offshore app developers offshore implies working with expert tech architects who are well-versed and capable enough to grip project management and technicalities. The result is a seamless performing product that can give you complete peace of mind.  
Security & Confidentiality: Working with app developers offshore means building your products in a highly secure environment with the latest encryption and data protection technologies. In addition, app developers sign nondisclosure agreements. Therefore, you can rest assured that your information is safe and secure.  
Digitization has made geographical boundaries irrelevant today. Thus, companies must refrain from restricting themselves anymore with a limited pool of talent; instead, they can scale up with the help of committed app developers offshore. The dedicated offshore app developers can grant your business a world full of new opportunities.    
As a reputable offshore software development company, Mind IT® been offering effective enterprise IT solutions to our clientele worldwide for the past few years. Whether you are looking to start or scale, our adept, committed software developers are available for hire on a monthly, hourly, and individual team.  
So, let's start the chat!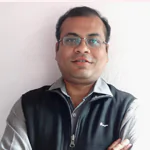 Sujoy Roy
(Head – Digital Marketing)
From my teenage time, I had a quench to solve problems and loved leadership. Starting my career in relation management, ignited my passion for managing people. While managing I realized technology needs to be incorporated to keep pace with the changing world & do my work efficiently.