How Custom Software Solutions Can help you to achieve your business objectives?
A never-ending story surrounds the decision of whether to use off-the-shelf software or custom software. Today's fiercely competitive business environment makes designing software specifically to address particular business demands essential. Off-the-shelf software frequently fails to satisfy unique requirements and has many unnecessary features. While on the other hand, custom-made product solutions enable businesses to digitalize their processes and accommodate wants and conditions when needed. Build vs Buy is still a decision that can puzzle many stakeholders.  
Additionally, custom web development is considered a paradigm shift from an established and complicated method to a fresh and contemporary one. It extends your efforts to improve your company process. 
This article explains how custom software development can allow start-ups and established companies to achieve their objectives in this age of digitalization.
Let's delve in!  
Custom software solutions: what are they?
In simple terms, we can define custom software solutions as software designed and developed specifically for a business organization/enterprise to manage its unique challenges and requirements. 
Services that Custom IT Solution Encompasses
Single-Service Custom IT Solutions combine a wide range of services, all geared towards accelerating the development of IT projects suited specifically to the target audience. Additionally, it decreases process mistakes and can provide better control and quality in every aspect of the software. However, you must know the benefits of custom development services to understand how this works. 
The pointers below highlights services under custom product solutions:   
IT Consulting

: A custom software development company offers quality experts and knowledge throughout all phases of software development. An all-inclusive analysis and assessment aid in converting client business objectives, suggestions, and technical specifications into a well-thought-out technical design strategy for an IT product.   

 
Custom Software Development

: This includes the method of creating and implementing software that

uniquely adjusts to unusual consumer requirements.     
Support for the finished IT product

: The gathering and analysis of customer feedback to enhance the software and the planning of continuous and ongoing software operations

.

 

 
Finished IT Product Evolution

: This refers to creating new versions of the software based on the previous analysis

and feedback. Basically, upgrading the software as the market, users, use cases and business plan evolve.    

 

 
Customer service

: For various businesses, the unique relationship with the customers varies. In essence, it establishes their level of capability and comfort with collaboration.   

 
Security &

fidelity measures:

These

refer to the course of action determining your IT product and IT partner's trustworthiness.
What advantages Businesses can avail

investing in Managed Solutions?
As a business owner, the benefits and advantages of custom product solutions/managed solutions are simply to achieve business goals, where managed custom product solutions –
Offers Development approaches in business logic

: The software development company offering

custom web solutions

has business analysts and technical experts on staff. Thus, you can consider the most critical aspects of an organization's IT solution based on your company's requirements, concepts, and goals. Also, you can add cutting-edge technologies and technological solutions even after the product gets delivered since you have the option to modify it later. As a business owner, you can have the opportunity to utilize blockchain, artificial intelligence, machine learning, and automation to make your software future ready. 
Allows to Gain Competitive

Advantage:

With custom development, building the product can bring to life your notions, objectives, needs, and requirements thanks to its unique structure. The development company's expertise makes this solution your forte. Having your business's specific needs met takes it to a new level of value. Your company may gain an edge with software tailored to your needs. 
Provides Comprehensive Enterprise IT Solutions

: Collaborating with a development company that provides

custom-made software solutions

allows you to get the expertise and analysis of your company throughout the entire project. Consequently, your company's processes are improved, and your work is optimized. By doing so, you can create a product that meets your unique business objectives and needs. It can result in information technology products that resolve business ideas, goals, and needs.
Nothing extra

:

Custom product solutions

do not consist of unnecessary modules and components, unlike ready-made solutions, resulting in improvements in software operation. Its functionalities run faster as a result, from a functional point of view, from start to finish. Furthermore, an architecture that is simple and suited to your business helps to simplify the workflow as well.
Intricate level of Customer Service

:

Companies that provide

tailored software solutions can guarantee maximum involvement in the software development project. The company also analyzes your feedback, requirements, and comments to make improvements to the IT product. Thus, you can count on more than a technical implementer, rather a reliable tech partner by your side. As a result, you have several options and approaches to choose from when dealing with a software problem and working with managed custom software development team. 
A Few

Well-off Examples of Custom Software Development
By aligning with a custom software development company, you can avail a range of IT software solutions tailored to your business/industry/user's needs.    
Here are a few successful examples of custom product solutions: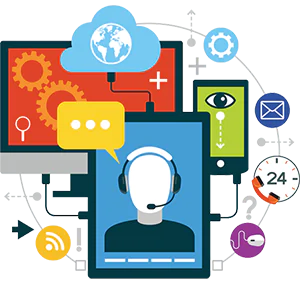 Fintech Buy Now Pay Later products

Hospital Management System

D2C Insurance Management

Systems

Remote Patient Monitoring System

Saas based product

developments

Aggregation

based platforms

Ecommerce software

s

Custom

worklist-based Systems

Custom ERP Solutions
Neglecting Custom Software Development

can be High-risk for CEOs
According to reports, it is predicted that the custom software market to grow by $26.74 billion between 2020-24.    
The software development trends for 2022 show an overall rise in software solutions as a solutions service. Whether it is a small, mid-sized, or large enterprise, most businesses are utilizing custom-made product solutions to accomplish their business goals. And surely this option is continuously expanding.     
Currently, in this fast-growing market scenario, CEOs from various business verticals can no longer ignore the significance of hiring a custom software development team. Ignoring it can be risky.    
Why so?     
Because the business climate has changed in the modern day. In this digitalization age, to meet up the ever-increasing needs and demands of customers, it is crucial to adopt custom product development solutions. It can help to overcome challenges and enhance business performance as well as company growth.
The Critical Challenges Businesses

Face
In a highly competitive race today, businesses constantly face severe challenges while delivering customer services and often fail to achieve their business objectives.     
There are Four significant challenges – what are they?   
Hostility to Change: Many business organizations are reluctant to adopt new strategies and approaches that can help to boost their business productivity. This attitude can be risky since change is necessary to keep up with customers' requirements in this digital world.    
Loss of a Clear Vision: Businesses that do not strive for success lack a clear vision and ideas. Typically, they cannot pinpoint their particular goals and the best ways to get there.  
Unproductive use of Customer Data: Business organizations store a ton of internal and externally generated structured, unstructured, and real-time data in their systems. They hardly know how to use this data to add value to customers and businesses benefits.   
Absence of Technical Skill Sets: Some businesses lack the technical know-how and a committed development staff needed to keep up with innovation and cutting-edge technological developments. Also, they are not ready to invest in custom software development which is currently, the need of the hour.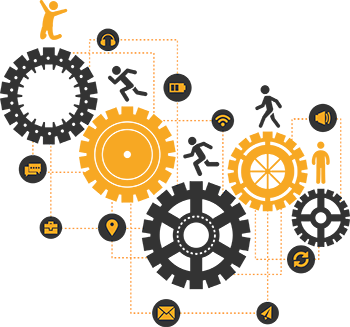 Custom product development can allow businesses to drive new power into their business growth. A robust software solution can help enterprises to automate their business process and cope with customers' changing needs.  
The product you are building, or the business which you are running, is different in value offering than many of your other competitors, that is why you are growing, right? So, in today's world, IT systems also need to be uniquely yours, so that they help you serve your customers better than your competitors.   
As a pioneer in the field of custom software development, Mind IT® can assist you in developing a comprehensive digital transformation strategy. Our architects can help you build your products and provide a clear direction to follow that can lead to efficiency, maximize ROI, and allow you to gain quickly over the most formidable obstacles.  
To create a virtual extension of your offerings and construct a healthy relationship with your customers – connect with us for effective digital product solutions.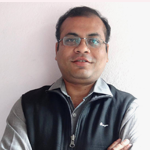 Sujoy Roy
(Head – Digital Marketing)
From my teenage time, I had a quench to solve problems and loved leadership. Starting my career in relation management, ignited my passion for managing people. While managing I realized technology needs to be incorporated to keep pace with the changing world & do my work efficiently.