Are you on the hunt for the best custom software development company in Delhi, India, offering top-notch tech solutions? Your search ends here!  
In today's digital age, businesses are switching to technology to stay ahead of the competition. As a result, finding a trustworthy and proficient software development company is more important than ever.   
In this article, we embark on a journey to explore the best software development company in Delhi, India, where cutting-edge solutions and seamless user experiences come together, the benefits of partnering with a reputable software development firm in Delhi, and more. So, fasten your seatbelts as we take you on an exciting ride through Delhi's tech expertise, offering a promising path to digital success for your business!   
Let's first start with –  
How to find Software Development Companies in Delhi
You may encounter severe challenges while searching for the best custom software development company in Delhi, India. To make your search easy and successful, have a look at the following resources:  
Reviews Platform:   
Clutch:

Clutch is the most reliable B2B ratings and reviews website in IT services. Genuinely,

it's

a good place for organizations to search for

top software developers

or custom software development companies in Delhi, India. 

 

The Manifest

:

Manifest

is

another B2B

rating platform

and an approachable business guide that can allow you to find a suitable service provider for your software engineering needs. You can browse descriptions, feedback, and awards to find the top custom software development companies in Delhi that match your business requirements. 

 
Visual Objects

: Visual Objects is a portfolio site for B2B companies. It is

a good review

platform that guides you to

locate

skilled software developers or the best custom

software development company in Delh

i, India depending on the verified client reviews,

expertise

, and customer service. 

 
Social Networking Platform:  
LinkedIn:

LinkedIn, a popular professional networking platform, is a valuable resource for finding and connecting with top software development companies in Delhi. By

leveraging

LinkedIn's search function and relevant industry groups, you can

identify

software development companies, explore their profiles, and engage in meaningful conversations with their representatives. 

 
Learn some essential tips which can help you to select a reliable custom software development company in Delhi, India, for your needs.
Want to
Build
your Dream Project
Tips for Selecting the Best Software Development Company in Delhi
Selecting the best software development company in Delhi, India, is a tough job among the masses. Here are some essential tips that can help you to make the right choice for your project.   
Research and Compare

: Research multiple software development companies in Delhi. Compare their services, expertise, and client reviews to narrow your options. 

 
Evaluate Experience:

Search for a

software development company in Delhi

, India, with substantial experience in software product development. A team with a proven track record is more likely to deliver quality results. 

 
Check Portfolios

: Review the portfolio of the software development company to see if they have worked on projects similar to yours. It gives you an idea of their capabilities and the solutions they can provide.

 
Check Testimonials

: Read client testimonials and reviews of the software development company in Delhi to scale their client satisfaction and overall reputation in the industry. 

 
Technical skills

: Assess the company's technical skills and expertise in the latest programming languages and technologies relevant to your project. 

 
Communication

: Effective communication is critical for a successful collaboration. Ensure the software development company in Delhi, India, which you select is responsive and can understand and address requirements.   

 
Project Management

: Inquire about their project management process to ensure your project is well organized and completed within the agreed timeline. 

 
Scalability:

Find if the service provider can handle projects of various sizes and whether they can scale their services to meet your future requirements. 

 
Flexibility:

Select a

software development company in Delhi, India

,

that is adaptable and willing to accommodate changes or additions to your project as it progresses. 

 
Cost-transparency

: Discuss the project cost upfront and ensure no hidden charges.
Always try to maintain a balance between price and quality while selecting your service provider.
Benefits of Partnering with a

Trusted

Software De

velopment

Company in Delhi 
Today's dynamic digital landscape compels businesses to embrace innovative technologies to maintain a competitive edge. To achieve success, teaming up with a proficient software development company in Delhi can be a strategic move for businesses seeking excellence and matchless growth.  
Discover the crucial benefits that await when you entrust your software development needs to the experts.  
# Tailored solutions for your unique business needs 
# Access to expert and experienced professionals  
# Cost effectiveness by avoiding infrastructure and hiring costs.  
# Utilization of cutting-edge technologies 
# Focus on core competencies and strategic goals
# Timely Project Delivery  
# Easy scalability for future growth
# Reduced risk of errors and vulnerabilities  
# Gain a competitive edge in the market  
In search of Powerful solutions for your Digital Success
Read the section below for a comprehensive view of the software engineering methodologies used and services offered by Delhi-based software development companies.  
Software

Engineering

Methodologies 
Whether it's an e-commerce platform, a content management system, or a customer relationship management (CRM) tool, the software development company in Delhi, India, leverages its expertise to develop web or mobile applications that meet the unique requirements of businesses.  
Below are some popular methodologies used by software development companies in Delhi, India, to build digital products – 
Waterfall Methodology:  
Sequential approach with distinct phases, including requirements gathering, design, development, testing, deployment, and maintenance. 

 

It is essential to complete each phase before moving on to the next one, as making changes after completing a stage can be difficult. 

 

Suitable for projects with well-defined and stable requirements. 

 
An iterative and incremental approach promoting collaboration, flexibility, and adaptability.

 

Emphasizes delivering working software in short iterations called sprints.

 

Encourages continuous customer feedback and frequent adaptation to changing requirements. 

 

Popular agile frameworks include Scrum, Kanban, and Extreme Programming (XP). 

 
Focuses on reducing waste and maximizing customer value 

 

Emphasizes delivering software quickly and continuously improving processes. 

 

It aims to

eliminate

non-value-adding activities, such as unnecessary documentation or excessive wait times. 

 
Combines software development (Dev) and IT operations (Ops) to enhance collaboration and streamline the software development and deployment process. 

 

Emphasizes automation, continuous integration, continuous delivery (CI/CD), and close collaboration between development and operations teams. 

 

This enables faster software updates, improved reliability, and prompt action on customer feedback. 

 
Rapid Application Development (RAD):  
It aims to

expedite

software development through prototyping, iterative development, and reusing components. 

 

Involves close collaboration with end-users for requirement gathering and frequent feedback.

 

Favors speed and flexibility to deliver software quickly. 

 
An iterative approach combining elements of both waterfall and prototype methodologies. 

 

Cycles through planning, risk analysis, development, and customer evaluation phases. 

 

Allows for early identification and mitigation of risks and continuous software refinement. 

 
The choice of software development methodology depends on project requirements, team dynamics, customer involvement, and other factors. So, whenever collaborating with a software development company in Delhi, India, consider your needs and select wisely.  
Software Development Services 
Software development is pivotal in achieving your digital ambitions, whether you're a startup, small business, or enterprise. From designing intuitive user interfaces to developing robust applications, these companies in Delhi bring forth a diverse range of solutions to address your unique challenges. Embrace innovation, efficiency, and scalability as you embark on a journey toward technological excellence with the expertise of the top software development company in Delhi. 
key services offered by Delhi's software development companies are: 
Custom software development 

 

 

Web application development 

Mobile app development 

Enterprise software development 

UX/UI design services 

Quality assurance and software testing 

Application maintenance and support 

Consulting services for software and technology

Legacy system modernization and software re-engineering 

Enhancing functionality with third-party APIs and methods  
Searching for cost-effective custom software solutions
Cost of Software Development Services 
When considering software development services, it's essential to understand the associated costs. The cost of developing software can vary depending on various factors.  
Here are some key points to help you grasp the concept of pricing in simple terms:   
Project Complexity
The complexity of your software project plays a major role in determining the cost. More intricate projects that require advanced features or technologies might be more expensive.  
Scope and Features
The number of features and functionalities you want in your software might impact the cost. Adding more features or customizations can eventually increase development expenses.  
Development Timeframe
The time required to complete your software development affects the overall cost. Urgent or rushed projects might incur higher charges.  
Team Experience
The expertise of the development team influences the cost. Highly skilled teams may charge more due to their experience and proficiency.
Outsourcing vs. In-house Development
Outsourcing development to a specialized software development company in Delhi, India, can be cost-effective compared to maintaining an in-house team.  
Maintenance and Support
Maintenance and support costs can contribute to the overall costs after the software gets developed.  
Scaling and Upgrades
If you plan to scale your software or require future upgrades, anticipate additional costs for these modifications.  
It's crucial to discuss project requirements with your potential software development partner to get accurate cost estimates. Look for a software development company in Delhi, India, with transparent pricing models. Make sure the proposal covers all aspects of the development process.  
Collaborating with a software development company in Delhi, India, can be a game-changer for bringing your digital dreams to reality. It involves a series of processes.  
Let's walk you through the simple steps of the collaboration process:  
# Step 1
Identify your needs and objectives: Clearly define the goals and objectives of your project. Determine what specific services or solutions you require from the software development company in Delhi.   
# Step 2
Research and Shortlist: Perform good research on the software development companies in Delhi, India, and shortlist the one that aligns with your project requirements. 
# Step 3 
Initial contact and communication: Share the essential details and arrange a meeting or phone call with your service provider.  
# Step 4
Detailed project discussion: During the meeting or call, elaborate on your project requirements, timelines, budget, and other relevant information.  
# Step 5
Request for proposals (REP): Ask the software development company in Delhi, India, if you choose to send a formal proposal – outlining their approach, methodologies, estimated timeline, cost, or any other terms and conditions.  
# Step 6
Evaluate proposals: Review the proposals sent from various companies. Compare the prices, expertise, and past work to make a concrete decision.  
# Step 7
Selection: After evaluating the proposals, select the one that matches your business requirements, budget, and expertise.  
# Step 8
Negotiation and contract: Negotiate with the software development company in Delhi to finalize the terms, payment schedules, intellectual property rights, and other aspects.  
Collaborate and start with the Right Software Development firm 
The right software development company can be a turning point, transforming your ideas into reality and boosting your business to new heights. One name stands out when seeking excellence in software development: Mind IT®. As the premier custom software development company in Delhi, India, we possess the expertise, vision, and passion to transform your goals into reality.  
Discover how partnering with Mind IT® can help:   
Tailored Solutions for Your Business:  
We create personalized software solutions that fit your unique business needs. Our team takes the time to understand your objectives and challenges to deliver bespoke solutions aligned with your vision.  
Cutting-Edge Technology for the Future:   
As an award-winning software development company in Delhi, India, we keep up with the latest tech trends and agile methods to create adaptable and future-proof software solutions.  
Seamless Integration and Implementation:  
Mind IT® ensures a seamless journey from idea to realization—our planning and implementation guarantee efficient software deployment, reducing disruptions and boosting productivity.  
Reliability and Quality Assurance:  
Your satisfaction is our priority, and quality is our hallmark. We assure unwavering reliability through rigorous testing and quality assurance procedures. Our solutions meet and exceed your expectations, earning your trust and confidence at every step.  
Elevating Your Business Potential: 
Mind IT® aims to elevate your business potential to unprecedented heights. As your strategic partner, we empower your vision, accelerate growth, and position your business for remarkable success. With Mind IT® Systems, the possibilities are limitless.  
Experience the Transformation:   
Don't settle for an average; reach for excellence with Mind IT®. Teaming with us unlocks boundless empowerment. Experience the transformation of your ideas into reality through the best custom software development company in Delhi, India, as we provide leading-edge solutions adapted exclusively to your unique needs.  
Together, let's turn possibilities into accomplishments. 
Looking for top-notch tech solutions from software development experts in Delhi, India?
Q1. How do I get started the product development with you?
Reach out to us through email or by filling in the form, mentioning project details. The process can be smoother if you share the project brief. To maintain the confidentiality and integrity of our business, signing an NDA is a must before starting work with us. 
Q2. What is the development process used in Mind IT® for its clients?
Our team of experts takes specific steps to ensure the project's smooth development.  
Here's the step-by-step process:  
Market research and analysis of target audiences 

 

Creating the wireframe for the software

Finalizing the feature list and technologies 

 

Designing the software's UI/UX

 

Ensuring error-free project completion

 

Making the software market-ready 

 
Q3. How much time can it take to build my software or app?
The time required for development depends on the software's complexity and your project's structure, features, and functionalities.   
Q4. How do you make sure the software has fabulous UX and UI?
To ensure great UX and UI, our experts prioritize user feedback and conduct extensive usability testing to refine and optimize the design iteratively.  
Q5. What technology stacks Mind IT® use for software development?
At Mind IT®, we use the following tech stacks –
Front-End & Mobile Technologies: HTML, JavaScript, React Native, iOS, React JS, Android & Angular 

 

Backend Technologies: Node

Js

,

.Net

, PHP & Java 

 

CRM Technologies:

SuiteCRM

, Salesforce & SugarCRM 

 

Server Cloud: Azure, AWS 

 

Database: MySQL,

MS SQL,

Oracle, PostgreSQL, Mongo Db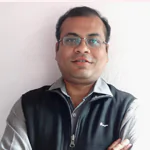 Sujoy Roy
(Head – Digital Marketing)
From my teenage time, I had a quench to solve problems and loved leadership. Starting my career in relation management, ignited my passion for managing people. While managing I realized technology needs to be incorporated to keep pace with the changing world & do my work efficiently.