Product Design Challenges – How to Ameliorate
"Design is everywhere. From the dress you're wearing to the smartphone you're holding, it's design."
Design is more than just good looks. It's the skill of making something usable, whether it's a chair, a gadget, or an app. It significantly impacts a brand's ability to persuade its target market. The influence of design is so potent that it has the power to create or break a company. Indeed, the design process is incomplete if a product can't fulfill its intended use. The pathway to a successful product launch in the market can be complicated and dicey. There are a lot of product design challenges that product designers and businesses face.  
To achieve a successful product launch, you must comprehend the product's fundamental design and have access to guides to deliver the best job possible. These days, a product's value is determined not only by its advantages but also by its aesthetic value.   
In this article, we've discussed the issues that organizations frequently face with product design and how to solve them based on our expert's experience. 
Let's explore! 
What's precisely meant by Design Challenge?
Simply put, "Design challenge" refers to the workouts and struggles that product designers are required to undergo in their jobs to increase productivity, focus on design thinking-based approach, create positive design habits, nurture a nudge-based solution along with practicing innovative methods.   
What is the reason behind the product design challenge? 
Well, the design challenge is a hands-on task. As a product designer, it is necessary to understand the process and examine where the strengths and opportunities lie. Usually, product design challenges are faced by UX designers/product designers and businesses because there are multiple integrations between the end business goals and the solution. 
With every new feature, digital product design challenges become more complex. As your products start to scale up, the problems tend to multiply. Keeping consistency can be a tailback in business, costing you a pretty penny.   
The Top 5 Product Designing Challenges
Challenge #1  
Determining Customer's Pain Points: If you have not determined the problems your customers are experiencing, your idea for a new product may fail horribly. Identifying your client's pain points and what is the problem you are solving is crucial from the beginning of the product development process. If you build clear product goals that correspond to your client's requirements, it can help. It's obvious, but most businesses do the opposite. Many a time, product design is done on basis of what is understanding or challenges encountered by the product building team. It is only after a product launch that they begin to conduct customer research, which is a sure way to build something which may not even be required by market or customer in the first place.   
Challenge #2  
Inventive Blocks: Developing innovative/creative blocks is one of the most extensive product design challenges that UX designers might encounter while creating product design for a specific project. Coming up with innovative ideas is challenging, and most creative people often face roadblocks. It can happen due to a lack of insight into the customer's needs, organizational red tape, or a lack of coordination between the product development team and marketing. It's also important to keep abreast of the latest innovations happening in product design, new components unveiled by various technologies as well as newer design methodologies.
Challenge #3  
Developing the Correct Product Architecture: Right from product conceptualization, design, and implementation, the product designers of software development companies come across several setbacks when managing a product's competitive strategy. After a product has been created and released, it can be challenging to change its architecture, similar to building a new home. There are times when a few key selling points are obscured by complex design requirements and functional specifications, leaving the product incapable of achieving the anticipated competitive advantages. 
Challenge #4 
Synthesizing the Right Team: The creation of a product depends on a team endeavor; hence, assembling the right product design and development team is crucial. Some businesses opt for an in-house team of product designers and developers for their product development process. An in-house team may lack the expertise and experience in creating innovative product design architecture as they may fail due to a lack of knowledge and extensive experience. Getting access to the right talent and the right team is one of the necessities for making your product design a success.
Challenge #5
Validating the product design process Vs. the business process: The product design is frequently considered too complicated, lengthy, and expensive. It is imperative to validate strategic cost reductions and planning for quality improvements. Here's something to think about: Can you afford a product that may be of questionable quality and may fail to solve the pain problem the consumer has? Failing to understand customers' business process might compel you to start the product design process from scratch or over again. And this may be time and money-consuming.   
How to Approach Product Design Challenges – Ways to Ameliorate them
Any design solution must begin with an understanding of the issue. Note both the issue and the desired outcome. Explain your actions' context as clearly as you can. To make the best design decisions, you must have a solid understanding of the purpose. 
What can be the best possible ways to tackle the product design challenges? 
Here's a Step-by-Step Guide: 
Step #1 
Understanding the Issue & Scope:
To understand the problem and scope, you must diligently perform your research work.   

 

Know the buyers and the users who may be using and experiencing your product. For instance, if it is a hospital, the owner is the purchaser, the doctor is the user, and the patient is

one

of the

stakeholder

who experiences it.  

 

Understand the environment where your product may be used, i.e., whether it is a hospital, ER, or home. And once you are aware of all these things, you can start with the development of an exciting product.  
Step #2
Defining your Product
There are three characteristics of a successful product that you need to consider whenever you are opting to define the product features. 
Functional:

Remember, the product you are designing must work properly to meet your problems.  

 

Enticing

:

The user interface must be easy to use and need to have clear instructions.

Design should be suggestive and intuitive

for the user to easily gravitate towards the best fit next option.

Fit for use

:

Make sure you consider the cost, the performance, the aesthetics, the interaction, and the benefits.  
While defining your product, think about these three different phases:   
Minimum Viable Product (MVP) 

 

Optimum Desirable Product (ODP)

New Product Introduction (

N

PI)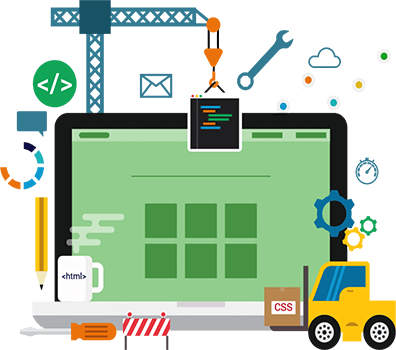 Step #3 
Visualizing your Product
Take into account the three crucial things while visualizing your product. These are:   
Deduce: What things do you need to consider here? 
For the best

visualization

of solutions to problems,

usage of

concept designs, brainstorming, and 3D proof-of-concept prototypes can be employed.

 

Analyze

every

notion by looking at pros and downsides.

Design direction must be created through style, definition, and research.  
Manifest: When attempting to demonstrate your design ideas, you need to –  
Test the functionality, aesthetics, interactions, and appearance. 

 

Obtain user opinions (but always remember users are reactionary). Early failure may help you get the feedback you need. 

 

 
Rectify: When perfecting your product, you must –  
Make improvements from the failures you have come across.   

 

Compare your MVP, ODP, and NPI concepts to the products they describe.  

 

Use the specifications for the product as a benchmark. 
Step #4 
Deduce > Manifest > Rectify > Repeat   
Reduce risk by developing, testing, and enhancing

. 

 

 

Ensure the accuracy of product definitions and the usage of visualization (produced through the MVP exercise

.)

 

 
In a highly competitive market today, an important factor that separates one brand from another flooded with identical products is its aesthetic appeal.  
To ensure that the product does not take on excessive risks related to complexity, tooling, production, options, etc., look for software development companies like Mind IT®- a very experienced team to get advice and support. We have been helping businesses over the years with a broad range of services, including product design and development, IT consulting services, enterprise IT solutions, and more.  
If you have any queries regarding product design challenges or need expert advice and support, reach our team of design experts and techies today!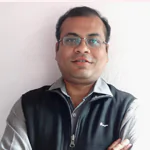 Sujoy Roy
(Head – Digital Marketing)
From my teenage time, I had a quench to solve problems and loved leadership. Starting my career in relation management, ignited my passion for managing people. While managing I realized technology needs to be incorporated to keep pace with the changing world & do my work efficiently.