Staff augmentation Vs Hiring freelancers
Staff Augmentation and Hiring Freelancers are two popular ways of utilizing services for hire or short term engagement for scaling up the work of your organization. While both of these options are good in their own right, there are differences that one should consider before choosing what's best for their needs. A need for hiring an Augmented team cannot be mitigated by hiring lone freelancers, though  the need for an Independant consultant can be mitigated by hiring augmented staff. 
In this article we'll highlight the main differences between both modes of hiring based on different parameters which will help you make an informed decision about what kind of hiring your organization needs.
1. Accountability
Accountability is one major issue that each organization needs to sort out while hiring a person on a project basis. The more the accountability the more reliable the particular resource is. 
While hiring freelancers is common to the services industry, they usually  fall short when it comes to reliability and quality as they  are just answerable to themselves and can leave the project in the middle with no consequences if something doesn't suit them or they aren't able to execute it properly or because of their non-availability due to health/personal issues. 
This is where staff augmentation is different. When hiring staff augmentation services, you enter into a contract with a company that provides a certain developer to develop software for your company. That company is answerable to you for the services its developers provide. This whole exercise makes software staff augmentation a more accountable way of hiring services than what freelancers provide.
2. Efficiency
While efficiency has more to do with a person than the mode of hiring, it is still affected by the way you hire a person. In addition to depending on the particular person you hire, efficiency of the work done in your project also depends on the kind of supervision and control you have over their work. If they work directly under you and are accountable to someone be it your company or some other company that provided you the service, efficiency automatically goes up as someone is directly overseeing what is happening. In the case that you hire an independent freelancer who has nobody to account for other than himself/herself and is independent in working, then you have to constantly monitor him/her to know the real time status and effort put in to calculate their efficiency. While it is in no way indicative that better control increases efficiency, the chances are definitely better.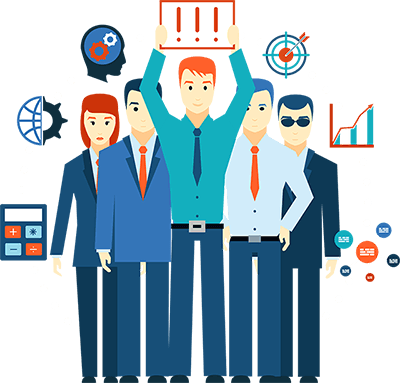 3. Size of the project
One of the most important aspects you need to take care of while hiring for your project is its size and scope. If it's big, you'll need a whole team of developers and if it's small, a lone freelancer may be sufficient. You'll have to carefully analyze the possibility of team work, coordination and whether the project can be done by an independent team/ individual or not. Once you have the answer, you can either hire a dedicated team through augmenting, an augmented developer or an independent freelancer.
4. Cost
Another deciding factor for hiring, is the cost of services being provided. Though freelancers tend to charge less, they may end up costing higher  than Staff Augmentation services due to their real expertise level and independent style of working that they usually come with. Employing multiple freelancers would definitely be a more costly affair than availing a Staff Augmentation service. So the budget of your project will become a deciding factor as to who you want to employ for their services.
5. Consulting and expertise
When it comes to consulting, usually proven Freelance experts are more trustworthy than some experts sent by a company because they are not connected with any company and can provide sound advice without any bias or personal motive. On the other hand Augmented consultants and experts come with a sense of reliability because they have to deliver within a timeframe as stipulated by the company that hires them.
While hiring an augmented staff means they are more or less dependent on you for directions just like your in-house team, freelancers are often known to work independently once the instructions of the project have been given. The kind of service you want will greatly depend on what kind of team/individual wants to work for you – One that works independently or one that works as an extension of your own team.
Conclusion
While there isn't a one solution that fits all, what kind of hiring you do ultimately depends on the needs of your project and the factors that your organization is comfortable working with. If you need a more reliable, answerable team/ individual whose services cost less than that of Offshore Services or regular employees while working as an extension of your own team, you should go for Staff Augmentation. Though  if you want an individual that works on their own accord independently and delivers just the results, you should go for Freelancers.
About the Author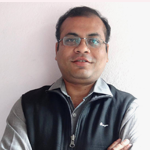 Sujoy Roy
(Head – Digital Marketing )
From my teenage time, I had a quench to solve problems and loved leadership. Starting my career in relation management, ignited my passion for managing people. While managing I realized technology needs to be incorporated to keep pace with the changing world & do my work efficiently.