Staff Leasing
Appointing an employee requires substantial investments of both time and money for any organization. It is a significant commitment, no matter whether the position is full-time or part-time because both involve the equally demanding processes of interviewing, recruitment, training, administration and more.
If the firm is a start-up or a small business, the hiring process can make a significant dent in their budget. It can also be very time-intensive without yielding the desired results. However, with expansion in business, the company's requirements may increase, leading them to seek additional support by outsourcing hiring solutions.
What is Staff Leasing?
The recruitment of employees through the services of an external contractor is known as employee leasing. A large number of small to mid-size companies use this method because it can effectively fulfill their requirements without being a burden.
Through employee leasing programs, an external contractor leases out employees to businesses. This contractor also takes care of diverse personnel-related activities that are otherwise in the domain of human resource management. Staff leasing arrangements are especially in demand among small and mid-sized companies who consider it: 1) a feasible way to enrich their workforce, and 2) a strategic way to eliminate burdensome paperwork in addition to saving time.
In short, staff leasing programs can enable your business to be economical and efficient.
The Benefits of Employee Leasing
Smaller businesses can do away with the headaches of HR processes by partnering with an employee leasing company.
Most of the organizations, especially smaller businesses, consider finding and hiring new employees a primary business concern. While the vetting process is laborious enough, recruitment involves various other issues like payroll management, taxes and additional accounting and reporting responsibilities, among others. These and other essential HR responsibilities can take away precious focus from the main function of developing sales and can also increase expenses. Both firms that require a large staff or those that need a smaller pool of employees find staff leasing to be a viable option.
How Staff Leasing Works
Mind IT Systems as a staff leasing company hires its own employees and leases them to clients. The purpose could be to supplement a workforce if required by a project, shortage of employees, lack of specific skills or seasonal workloads.
The Benefits to the Business
Ideally, business owners would like to interview and hire employees on their own. However, many of them may not have enough time or necessary interviewing skills required for the recruitment process. Hiring software developers can take a lot of time, and choosing someone who is unfit for the position can prove to be an expensive error. Good staff leasing companies have the necessary skills and experience in recruitment and assessment so that you can be free from that responsibility.
Letting go of employees can be an equally difficult and unpleasant task for employers. However, this anxiety is taken care of if they are using a staff leasing service.
Here are the advantages of employee leasing in more detail:
Advantages of Employee Leasing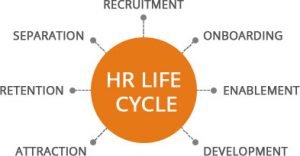 1. The liabilities for routine tasks get reduced
Hiring new employees requires a company to fulfill various tasks on a routine basis. These tasks range from HR management to payroll management, including workers' compensation and payment of taxes.
All this can be addressed by the organization providing the employee leasing service.

2. Provides an instant framework for the business
It may not be possible to structure the HR department right from the outset, especially for small companies that lack funds. Employee leasing can prove to be advantageous in this regard as it can install an instant framework for all requirements. It can help the business enter the market more smoothly.
3. It involves a predictable cost for services
Employee leasing services of all kinds are offered for a flat rate. This way, companies can know about the expected expenditure and can include it in their business framework. It would also yield a better calculation of the company's annual expenditure. When the contracted rates are accounted for along with easy access to their desired resources, businesses can aggressively pursue their goals and demands.
4. Access to competitive and desirable gains
Employee leasing agencies can control economies of scale and hence can bargain with the service providers. Thus, a staffing agency can provide more attractive benefits like extended health insurance, dental insurance, educational aid, retirement benefits, housing and more. These services are often offered by these firms at much lower costs than the employing company can acquire by itself.
5. Companies can focus on other important functions
Employee leasing arrangements make it easier for business owners to focus their time and energy on other critical tasks of their business. It provides a chance to ease the burden of paperwork and other laborious tasks of the hiring process. The time saved from such activities can be suitably utilized for other important tasks.
Staff leasing can be an optimum solution for small or medium-sized businesses looking to expand their workforce. It can help reduce the company's expenditure and time on routine HR procedures so that they can focus on other functions.
Organizations can opt for setting up an offshore software development center too to reduce cost & scale quickly.