Switching from salesforce classic to lightning
Most of the organizations that are using Salesforce for a long time are using the Salesforce classic platform. However, since the introduction of the Salesforce lightning platform, more and more organizations are switching to the Lightning Platform. Lightning provides organizations with a variety of features, like enhanced dashboards, more detailed insights, and an intelligent home page.
Every organization uses Salesforce though in different ways, ranging only for administration jobs to workflows and business process automation, while still others completely personalize it via custom development. It is a huge step to switch from classic to lightning and it depends on how you are using Salesforce in your organization. Getting familiar with what Lightning brings to the table, can help you in making that decision.
Advantages of using Lightning
The biggest advantage for end-users that Lightning provides over Classic is the enhanced UI experience for the end-users. It now provides better Charting and drag-drop functionality. Earlier, you were dependent on your developers for such functionality.
With the changes in JS frameworks that are widely used in global projects, Lightning has also moved on to the LightningComponentFramework.  This empowers your team to work better with components which work seamlessly with desktop and mobile devices.
Einstein (Wave) Analytics:Aha, here is the magic of Business Analytics brought to reporting and dashboards for a closer to real-time accuracy experience.
Classic reporting relies on standard reporting types to create lists and static charts and graphs. These dashboards are great for capturing a snapshot of valuable metrics at the time the data was last refreshed.
However, with lightning, Einstein Analytics works as a platform that has its own database pulled from Salesforce and is automatically updated every hour. When someone opens a dashboard to view a metric, the most recent data refresh is shown.
Einstein-created dashboards can be drilled into and explored. If a sales manager has a metric showing the number of closed accounts this quarter, they can click on the metric to see the data behind it (e.g. types of accounts closed, the sales reps responsible for closing them). This is a huge improvement and helps in building much more effective dashboards and reports.
Potential Challenges which Lightning can bring:
The major problem that end users can face is during the transition of UI experience from Classic to Lightning. There are some drastic changes in terms of UI in Lightning as compared to Classic. Educating/acclimatizing end users to this change in UI can make your change management experience a success.
The switch from Classic to Lightning may include development and migration to the Lightning framework. This includes moving the customizations to the new framework. While this can result in additional efforts, it is worthwhile to provide a much better CX.
JavaScript buttons aren't supported in Lightning, which can be a significant pain point for users that relied on them. Yes, there are workarounds, like Lightning action, but it can take some time to get used to these changes for users.
What can help in switch
Thankfully, Salesforce has a tool called the Lightning Experience Migration Assistant, which walks users through the key differences between Classic and Lightning.
Even better, the Migration Assistant has two tools – Readiness Check and Preview – which evaluate your organization's current Classic structure to determine how ready you are to migrate to Lightning.
Hear directly from Salesforce click here.
At Mind IT Systems, we pride ourselves on being Awesome CRM Solution Providers. You can read here about our CRM Customization services.

About the Author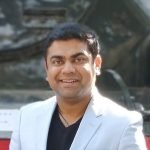 Abhik
(Module Lead)
Abhik is a CRM developer with expertise across multiple CRM's including Salesforce and SugarCRM. Apart from being a CRM specialist, Abhik enjoys watching and playing cricket.