Top 8 healthcare trends for 2023
The healthcare industry is still transforming because of the pandemic. With spurts in reported cases seen randomly across different geographies, there is a growing realization that healthcare needs to evolve even more rapidly. Catch-up needs to be as per the availability of technology, willing and trained workforce, evolving business models, newer regulations, and advances in medical research.
During the past couple of years, the focus for different players in healthcare has kept changing as the requirements evolve. Inequality of access to healthcare based on location or spending power adds to the complexity. Further, different countries have different levels of quality healthcare available. Thus, priorities of healthcare transformation keep differing at the country level.
Considering the global view, the followings are the Top 8 focus areas or trends for 2023. Depending on location, regulations, and local policymaking, the priority of the trends outlined may differ across countries.
1. Telehealth and Distributed healthcare
Telehealth has made huge inroads during the pandemic, gained acceptability, and has been one of the drivers of behavior change for providers and patients. Telehealth aids in moving healthcare monitoring and administration from a hospital or clinic to the patient's home, resulting in significantly fewer hospital visits and overall cost reduction. Lower regulatory standards aided with increased awareness indicate significant growth of telemedicine in times to come.
The telehealth market in North America alone projects growth from USD 90.74 BN in 2021 to USD 636.38 BN in 2028 at a CAGR of 32.1% (Source: Fortune Business Insights). Countries with a higher rural-to-urban divide with lesser healthcare facilities available in remote areas are actively working on government initiatives to cater to highly unmet patient populations.
There is an underlying network of distributed healthcare aiding telehealth to be effective. Distributed healthcare consists of making decentralized care services available. Moving services nearer to a patient bring better-coordinated care. Distributed healthcare includes the nearby availability of diagnostic tests and vital signs monitoring and goes right to the level of home care. Home-based healthcare services take person-centered care to the next level, and 40% of hospitals across 15 countries can shift 20% of their beds to patient homes by 2025 (Source: Future Health Index 2022).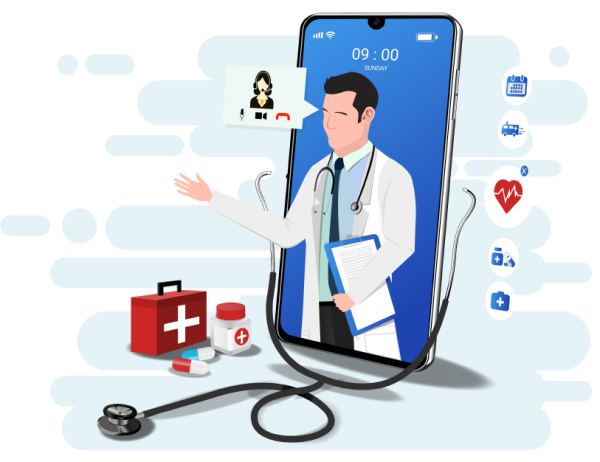 2. Online Health Communities
Online Health Communities (OHCs) have become popular and are expected to grow exponentially in 2023. These are social networks related to health and may be specific to a chronic disease, shared interest areas,  or may support grouping across multiple medical conditions. To a patient, finding people impacted by similar diseases, sharing information, or learning from each other's experiences can have a colossal impact. OHCs bring social support, disease knowledge, and behavioral benefits and become goto asset, especially from a mental health perspective.
While there have been OHCs for quite some time, like cancer.org, they are now transforming from an information point to social communities for people to participate in similar events or share medical treatments. lung.org is an excellent community for people impacted by common lung diseases or not-so-common ones like sarcoidosis. Chunyu OHC in China serves 400 million patients overall (Source: Frontiers).
OHCs are on the way to exponential growth, and 2023 is expected to be the take-off year, with policymaking worldwide starting to support them. Many healthcare companies are expected to venture towards building OHCs this year.
3. Retail Healthcare Clinics and Medicine Delivery
Healthcare providers have learned from retail in recent years about how to craft engaging experiences for customers for quality healthcare access at retail medical centers, prescription home delivery, or pickups. Retail clinics are easier to walk into with no earlier appointments required and add to the effectiveness of distributed healthcare. Global Retail clinics market size is expected to cross USD 8 BN with CAGR 0f 10.2% by 2027 (Source: The Insight Partners). Key Market players are Wal-Mart Stores, Walgreens, CVS Health, The Kroger Co. to name a few.
Emerging Markets are seeing big healthcare provider chains venturing into Medicine delivery. These markets have a high growth potential for prescription delivery, as regulations in emerging markets are easier on doorstep delivery of medicines. E-commerce has already become significant for medicine delivery in emerging markets, with healthcare providers keen on building customer loyalty by providing discounts, offering generic drug options, and efficiently scheduling lab tests at home or medical centers.
Tech companies or non-traditional retailers are further upping the ante here, often outperforming traditional healthcare players. Global Perscription Delivery Market is expected to grow at 17.8% CAGR from USD 117 MM in 2022 to USD 434 MM in 2030 (Source: Future Market Insights), but the numbers can go up very quickly soon as more tech companies start doing this.
4. Wearable Medical Devices
Wearable Medical Devices help monitoring chronic conditions and activity tracking. Adoption drivers include increased focus on patient outcomes, more geriatric population, increased lifestyle-induced chronic medical conditions, and post-pandemic awareness.
Remote patient monitoring is expected to grow, and wearables are also becoming critical enablers for healthcare providers. Wearable biosensors are already a favorite among rehab specialists and are favored by many cardio specialists. Wearable biosensors are enabling continuous health monitoring and generating data for predictive analytics and are causing a silent revolution in chronic disease prevention and treatment.
Wearable devices have been successful in becoming a part of the accepted behavioral change of consumers, and the market can reach USD 174 BN by 2030, with growth expected at a CAGR of 27.1% (Source: Market Research Future). Honeywell, Apple, Sony, Qualcomm, and Boston Scientific Corporation are some key players, and many startups are also causing extraordinary results in the market.
Precision medicine is touted to be the future of healthcare simply because of the velocity and effectiveness of its results. Sometimes also called personalized medicine, it combines genetic insights with big data, AI and ML for drug discovery, diagnostics and treatment. Applicability is huge though current focus is on Oncology, Immunology and Respiratory specialties.
In Drug Discovery, precision medicine is causing revolution, by shortening the drug discovery to approval process to years insteads of decades. Precision medicine and computation approach has become a top priority for all major drug research companies, and 2023 can see some significant breakthroughs. In developing countries with huge populations, the adoption of disease detection via biomarkers is expected to grow as precision medicine matures further.
The highest growth is seen in the Asia-Pacific region, outpacing the US, though North America remains the biggest market for precision medicine. The market is expected to grow at a CAGR of 11.5% and reach 175 BN by 2030 (Source: Strategic Market Research). Some key Market players are expected to be Pfizer, Novartis, Medtronic,  Gene42, Syapse Inc, Abbott, and IBM.
In recent years, the focus on mental health has increased as there seems to be a clear gap between supply and demand. Awareness about the importance of mental health is increasing as patients look beyond the cognitive, physical, emotional, and behavioral symptoms, and often these have been found to link to the mental health state.
World Health Organization (WHO) has developed the Mental Health Gap Action Programme (MHGAP), which policymakers consider across countries for referencing clear activities. MHGAP has been used in over 100 countries, but gaps remain. Mental health is closely linked with Social Determinants of Healthcare (SDOH), which are non-medical factors influencing treatment outcomes. SDOH is linked to health inequalities between countries and communities, socioeconomic factors, education, social inclusion, and living conditions.
The Global Mental Health market is expected to grow steadily at a CAGR of 3.5% and reach USD 537 BN by 2030 (Source: Allied Market Research). This growing iceberg impacts insurers and employers across the world. Big players still need to crack this, though new players are entering this opportunity and looking to solve the scalability problem through innovative use of technology and utilisation of SDOH data.
7. Artificial Intelligence in Healthcare
AI in healthcare is making vast inroads, especially wherever data crunching is needed. Multi-Modal Machine Learning is being used in precision medicine effectively to reduce the time in drug discovery.
AI is also providing medical image analysis and helping in the identification of medical identification and decision support. Sound-based diagnosis is gaining rapid acceptance and is expected to grow rapidly to assist telehealth and distributed healthcare.
AI is already being used in optimizing and automating healthcare processes and systems. Inclusive healthcare and SDOH is another area where AI is making remarkable progress. Hospitals are modifying Electronic Health Record Systems (EHRs) to capture SDOH better. Many SDOH details are captured as notes or at multiple places, and AI extracts that data for providers to provide value-based care.  AI in healthcare is expected to grow at 37% CAGR and reach USD 187 BN by 2030 (Source: Statista)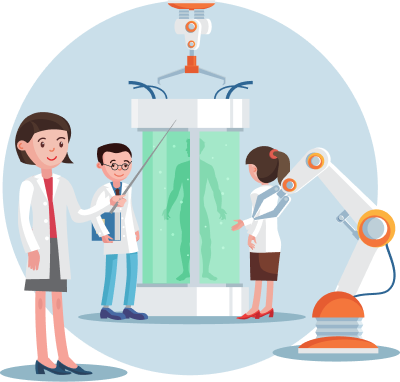 8. Digital Health Systems
Digital Health systems have traditionally been limited to Electronic Health Record Systems (EHRs) , e-prescribing systems and Practice Management systems. This is broadening now to systems using fintech to empower healthcare. Medical cost increases are back to pre-pandemic levels. Transparency in costings and insurance coverage is now being actively asked by patients.
Use of fintech in healthcare is bringing innovation to emerging markets and developing countries as well. This means that many fintechs globally have now diversified to providing healthcare insurances as well as building credit lines specific to healthcare requirements. Credit availability in case of medical emergencies is also an area which is seeing a lot of interest by traditional lenders.
Blockchain technology which debuted in fintech systems for building new innovative financial platforms, is now also showing its benefits in supporting healthcare solutions. These healthcare solutions are not necessarily limited to pure diagnostic or treatment-aiding platforms, but are evolving to bring fintech and healthcare together to resolve the challenges of expensive healthcare access in most countries.
At Mind IT®, we strive to empower the healthcare industry by building innovative solutions which meaningfully impact millions of people around the globe. It's a challenge to get the best of both worlds (healthcare professionals and IT professionals) seamlessly as due to the absence of common language, context and experience, it becomes an arduous task to build healthcare solutions. Mind IT® bridges the gap between healthcare professionals/organizations and IT development teams by consulting, mediating, and developing healthcare IT solutions.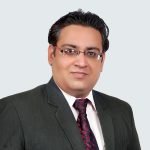 Shailendra Gupta
(CEO at Mind IT Systems)
Shailendra is CEO of Mind IT Systems and is responsible for strategy and business relations. With around one and a half decade of experience in getting things done, be it in sales, delivery and technology, he has a successful track record of leading startups and mid-size companies and being a prime contributor in growth and value creation.