Want to Respond Faster to Insurance leads? – Switch to Insurance Underwriting Software for Decision Support
Competition in the insurance market is tough. To win, you need to have a deeper understanding of your prospects. Only the right strategies and means can help you move to an ever-profitable situation. Quality customer acquisition service is one of such ways which is regarded as the key factor to business success.  
Customer acquisition service entails much more than merely getting in touch with prospective customers. It is all about how you approach and persuade people to purchase your products. Of course, this allows brands to build a customer base, strengthen customer loyalty programs, and cut costs to increase ROI.
Specifically, for the insurance industry, customer service acquisition comes as the topmost criterion. Customer acquisition management includes a set of practices needed to manage customer prospects and inquiries produced through a series of marketing techniques.
However, managing the customer acquisition process has always been a troublesome job for an underwriter, working in an insurance agency. A lot of different problems are frequently faced by insurance underwriters.
What are the critical issues an underwriter faces in an insurance agency?
The prime role of an insurance underwriter is to analyse and determine the risks involved in the issuance of insurance to individuals and businesses and in the calculation of premium prices. Several critical points need to be managed by the insurance underwriter in the whole process.
Critical points at a glance include:
Risk estimation

before

writing an insurance policy.
Difficulty in making

decisions

on whether to give insurance coverage to an individual or not.
Determining the risk coverage to be provided and the premium price.
Examining the actuarial tables given

by

the actuaries.
The

chances

of having to pay future claims.
The key to mastering the complex decision-making process
Usually, prospects are looking forward to a faster response to their quotes, say within minutes. Therefore, automating the underwriting process is a good decision. This helps an insurance underwriter get hold of the complex decision-making process with ease.
It hardly matters wherever an underwriter is, whether on a bike, travelling in a car, bus, or sitting at home, digitalizing the underwriting process reduces the headache of decision making.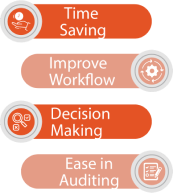 How to automate the process though?
Switch to insurance underwriting software. These could be custom developed software solution to simplify the decision-making task of the underwriter.
How does
the i
nsurance underwriting software work?
The insurance underwriting software is usually custom-made and developed to tackle the hard tasks of the decision-making process. It enables to decrease the application dispensation and quote turn-around times. An underwriter does not have to worry about determining a potential customer's risk profile. The software comes with rich in-built features that can be customized if and when needed.
Want to know what's the best part?
The automated underwriting software supports three chief elements:
Help

s

to discover more "good" risks

in just

half of the time.
Gives Decision support at

the

fingertips.
Provides

a flexible

view

of

market conditions.
P
ros of insurance underwriting software
Shifting to automated unwriting helps the underwriters working in the insurance agencies to get over the challenge of being overwhelmed by the volume of applications that must be handled. As a result, insurance agencies/service providers can respond quickly, without making prospects impatient enough to look for alternatives.  
6 major benefits of insurance automated underwriting software are:  
Enables

customers to succeed

with simplified applications

, which

makes the cus

t

omer acquisition process easier and faster.
Subside

s

application processing and quote

switchover

times.
It helps to enhance the proficiency and

productivity of the insurance underwriting staff. 

 
Allows to create reports, analytics, and imitations to constantly improve the underwriting policies.
Enhances the capability of underwriting managers to shape policies and pull them into the front office in the form of rule-

based

automated applications.
Also,

it helps to change the underwriting rules quickly to reflect changing business objectives, market conditions, or supervisory requirements.

 
Conclusion
The transformation of the underwriting process with the use of modern technology is allowing insurance agencies/service providers to speed up the underwriting process, reduce the chances of errors, and make the customer acquisition process much simpler as well as easier.
As a leader in the field of software development and technology, Mind IT® can develop highly secure, robust, and innovative business-oriented custom software solutions for businesses of different sizes. Our team at Mind IT Systems is driven by certified domain-specific experts who have supported and helped both startups and Fortune 500 companies to achieve their business goals over time
So, are you looking for flawless business growth? Partner with us and be a game-changer in your industry.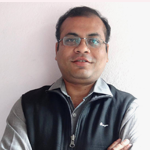 Sujoy Roy
(Head – Digital Marketing)
From my teenage time, I had a quench to solve problems and loved leadership. Starting my career in relation management, ignited my passion for managing people. While managing I realized technology needs to be incorporated to keep pace with the changing world & do my work efficiently.