What's new about Microsoft's New OS: Windows 11
Microsoft has officially released Windows 11 OS on October 5 as a free upgrade for users running Windows 10 on their laptops and PCs. The all-new Windows 11 provides a brand new look for the desktop and laptop, a major UI design, and big changes to the core Microsoft OS apps.
However, despite these many changes, some people are still wondering whether it's worth downloading the OS right away. So let's briefly go over the big changes Microsoft has made in its new OS and look, what the new OS has to offer, starting from its updated features to the benefits it has for users compared to Windows 10.
The basic system requirements to run Windows 11
Installing a brand new OS is always exciting. But truth be told, if your PC does not meet the minimum requirements, you may not be able to install Windows 11 on your PC and might have to consider buying a new one. For users having Windows 10 on their device can use the PC Health Check app to access compatibility.
Here is the rundown of the minimum system requirements for installing Windows 11 on a PC.
Processor – 1 gigahertz (GHz) or faster on a compatible 64-bit processor or system on a Chip (SoC).
RAM – 4 gigabytes (GB).
Storage Capacity – 64 (GB).
System firmware – UEFI, secure boot capable.
Trusted Platform Module (TPM) version 2.0.
Graphics card compatible with DirectX 12 or Graphics card with WDDM 2.0 driver.
Display High definition (720p) that is greater than 9′ diagonally, 8 bits per color channel.
Internet Connection & Microsoft Account – Windows 11 home edition requires internet connectivity and a Microsoft account.
For all Windows 11 editions, internet access is required to perform updates and to download some features. There are also a few features for which having a Microsoft account is a must. As mentioned above, these are the basic requirements for the installation of Windows 11, but if you wish to know the full list of system requirements, you can click here.
Simplified design for productivity, creativity, and ease
Microsoft's Windows 11 comes with a simplified design and provides a good user experience to empower your productivity and inspire your creativity. With a fresh and neat look, the new OS comes with a more optimized screen space to maximize your productivity. Getting tasks done is way easier with the all new task manager. Now connect, organize and share with ease just from your taskbar. From a powerful start button to centralized search Windows 11 is offering everything at our fingertips. The powerful start button is placed at the center and is made easier to quickly find what you need. This button utilizes the power of Cloud and Microsoft 365 to show you your new files regardless of platform or gadget (iOS or Android) you were seeing them on earlier.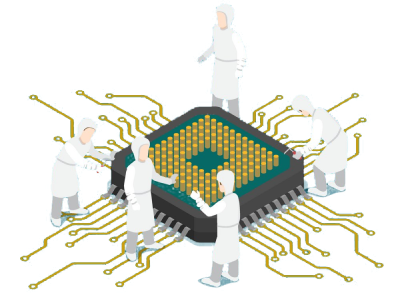 Windows consistently has been helping its users work the manner in which they need by offering the flexibility of numerous windows and the capacity to snap applications one next to the other. In the new Windows 11, Snap Layouts, Snap Groups, and Desktops have been introduced to give a much more impressive approach to performing various tasks and keeping steady over what you want to finish. These are a portion of the new features intended to assist your windows and optimize your screen, so you can perceive what you want simply the way you want in a layout that's visually clean. In the new Windows 11, you can even allocate separate Desktops for each part of your daily tasks and customize them to your liking – just imagine how it would be to have a desktop for work, gaming, or school.
Gives you a faster way to connect with family and friends
The critical part of bringing closer to what you love is by bringing you closer to the people you love. Windows 11 has Chat from Microsoft Teams integrated into the taskbar. Now, it would be simpler for you to instantly connect through message, chat, voice, or video with each of your own contacts from anyplace, regardless of whatever platform or gadget you are on, across Windows, Android or iOS.
If you are trying to connect with someone who hasn't downloaded the Teams app, you can still be able to connect with the person via two-way SMS. Windows 11 also offers you a more realistic way to connect with your friends and family through Teams. With Windows 11, you can instantly mute and unmute or start presenting directly from the taskbar.
Delivering best PC gaming experience
If PC gaming is what you like and play the most, then Windows 11 is made for you. Windows 11 unfurls the ultimate capacity of your system's hardware, putting the absolute most recent gaming innovation to work for you.
Like DirectX 12 Ultimate, a programming language that can empower stunning, vivid graphics at high frame rates; Direct capacity for quicker load times and more detailed game worlds; and auto HDR for a wider, more vivid range of colors for a truly captivating visual experience. Windows 11 can take your gaming experience to the next level. If you have an HDR-capable display, Windows 11's Auto HDR feature will automatically upgrade over 1000 Direct X 11 and Direct X 12 games to High Dynamic Range, rendering to a much wider range of colors and brightness.
Windows 11 also supports your PC gaming accessories and peripherals. It has the Xbox app built right in, which allows you to browse, download, and play over 100 high-quality PC games with Games Pass for PC.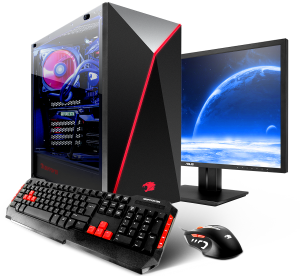 A faster way to watch news and other notifications
Now with Windows 11, you will be able to check and watch news, weather, and notifications very fast with Widgets – a new personalized feed powered by AI and best-in-class browser performance from Microsoft Edge.
We often, while working for long hours, have a habit of taking breaks to check news, weather, and notifications. Now, with Windows 11, you can open a similarly personalized and more organized view directly from your desktop. When you open your customized feed, it slides across your screen with a glassy transparent effect and doesn't disrupt what you're doing. For creators and publishers, these Widgets also open new real estate within Windows to deliver personalized content.
The new microsoft store brings apps and entertainment together
The all-new Microsoft Store is your single trusted location for apps and content to watch, create, play, work, and learn. It has been rebuilt with an all-new design for speed, which looks beautiful and is also simple to use. Not only will it bring you more apps, but it will also make it easier for you to find apps, games, shows, movies with curated stories and collections.
Very soon, you will also be able to see leading first and third-party apps like Microsoft Teams, Visual Studio, Disney+, Adobe Creative Cloud, Zoom, and Canva to the Microsoft Store – all offering incredible experiences to entertain, inspire and connect you. Starting later this year, you will also be able to discover Android apps in the Microsoft Store and download them through the Amazon Appstore.
Creating new opportunities for developers
Windows 11 will enable developers and independent software vendors to bring their apps regardless of whether they are built as a Win32, Progressive Web App (PWA), or Universal Windows App, or any other app framework to make the most out of an opportunity to reach and engage more people.
With Windows 11, app developers can bring their own commerce into the store and keep 100% of the revenue. It enables developers to build apps and experiences that empower users to create, learn, and play. Developers further can even use dev tools to improve web and native Windows app development. They can use PWABuilder3 to build a PWA from their web app in minutes. They can now also use powerful developer offerings like Windows Terminal and the new Microsoft Edge DevTools as they are now in-box.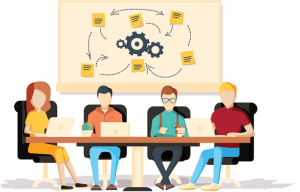 With Windows 11, developers can build apps that run natively on Windows on ARM with the new ARM64 Emulation Compatible ABI. Using the ARM64EC, they can even mix native ARM and emulated X64 code in the same process or module.
For more information on what opportunities Windows 11 has bought for developers, you can click here .
Faster and more secure for IT
For IT, the brand-new OS is built on the stable, compatible, and familiar Windows 10 foundation. Windows 11 for Business and Autopilot will support an environment of tomorrow as you integrate this OS into your estate. Applications on Windows 11 work perfectly with App Assure, an app compatibility assistance that will help users to troubleshoot issues that they might run into while using any app without an additional cost.
Windows 11 is secure by design, with unique built-in security technologies that will safeguard from the chip to the cloud while fostering productivity and new experiences. It even provides a Zero trust-ready operating system to protect data and access across devices.
About the Author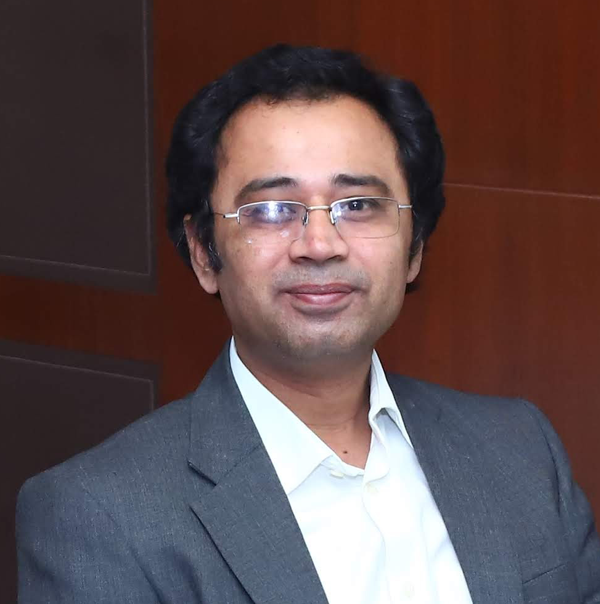 V Sriram
(Project Manager)
Sriram is an e-learning expert with almost two decades of experience spanning across India's leading e-learning companies. At Mind IT Systems, Sriram works as a Project Management Specialist and helps in building organizational culture. His hobbies include traveling, stamps, and coins collection and he can talk for hours about stock market investments.