Why Document Management Software is crucial for Insurance agencies?
There have been instances when businesses have thrived solely because of luck and hard labour produced. But as of now for any business or agency to succeed, it is very important to put a vigorous and consistent effort. It takes a lot more than mere luck to grow a business successfully today right from establishing a niche in the market to maintaining it.
Someone has rightly said, "Data and information are the two pedigrees of an organization." Being cognizant of every detail about your customer and keeping a record of it is what makes an agency or an organization move ahead. Often data production takes place in huge amounts in an insurance agency. It becomes hectic to handle the data collected from the customers. The key point does not lie in just collecting the data, it lies in finding out a perfect solution to manage all data properly.
Let's know why the document management system is critical and what challenges an insurance agency may come across in the process.
Document Management System – Why it is so imperative?
Indeed, the long-lasting success of insurance agencies depends largely on the forte of their foundation.
Being a data-herded industry, a good document management system is a perilous component of this foundation. It may be the most important part – since it's the central source where all evidence and documentation related to an agency's products is kept.
There are several challenges that an insurance agency may face while handling documentation. Five main challenges are:
Mishandling of data and costly mistakes – With an outdated document management process, claim professionals time and again often misplace information and make costly mistakes like repetitive submission of data sets.
Burden on Office Productivity – Usually, the manual submission is time taking for both staff and customers. The entire process circles needlessly amid physical, digital emails and manual signatures. These create a delay in policy creation and claims processing as well.
Retainment of documents for the long term – Documents either in the mail inbox or in-office desktop/laptop cannot be stored for a long time.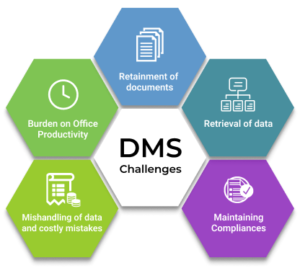 Retrieval of the data – It's a vital component in the document management system. Retrieving data from the central storage is a complex process and cumbersome as well for staff.
Maintaining Compliance and Audit requirements – These audit requirements can be of insurance companies or regulatory authorities. For all cases, the necessarily checklists have to be maintained as most evidence or documentation is related to either personal identification records or financial documents.
To overcome such negative consequences and great challenges every day – the best solution is to get your document management process automated.
How the process can be automated?
Well, the document management process of an insurance agency/service provider can be automated with the help of insurance document management software. As an insurance agency, automating the process aids in saving time, money and labour.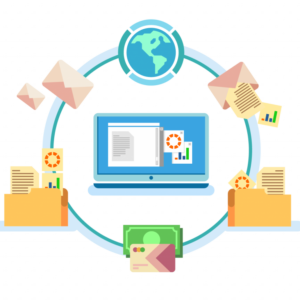 A progressive document management solution like DMS (Document Management Software) not only enables automating the workflow or the whole process, but it is much more than sheer cloud storage. It allows handling a large number of files in-flow along with easing agency's document outflow.
Either such document management systems can be built from scratch up for agency's custom processes, or existing products can be integrated depending on agency's willingness to pay for annual license usage fee for cloud-based products. However, there can be reluctance to keep the customer data on a third-party cloud product and thus, many insurance agencies get their own DMS built.
Significant Benefits of Document Management Software (DMS)
It is true that every transaction needs documentation and paperwork. The insurance industry wrestles with the challenge of tinning physical files, working on their safe-keeping, in-efficient retrieval of data, slow storekeeping and even chances of losing data at the moment of disasters.
Now, the question is how can an insurance document management software benefit an insurance agency?
Listed below are the significant benefits of the document management software:
DMS digitizes the documents for effective control of enterprise content
Allows collecting of data/information from any digital source with less effort and no time.
Assures data security at times of upheavals
Empowers quick data salvage
Easy upload and safe data retrieval which ensure excellent customer service by eradicating process gridlocks
Minimizes risks due to satisfactory backups and storage options
Decreases the operational costs
Improves turnaround times and thus closure rate.
Improves ROI
Conclusion
Technology utilization by building a document management solution provides huge benefits for the insurance industry. Complete document management process can be streamlined which results in building a solid foundation of automated processes with the scaling ability. If you are an insurance service provider/agency, evaluate building a DMS and see what wonders it can do.
Combining DMS along with analytics shows five year compounded annual growth of revenue (CAGR) to be four times more than the competitors, as per insurance industry statistics. Technology driven insurance agencies are doing much better than traditional simply as they are able to have better cost ratios and agility.
You don't need to bother about how to keep a track of all your important data. No matter wherever you are, you get to organize all your files and data in one place (Master Data Management), accelerate the workflow, enhance precision and allow access round the clock from any part of the globe.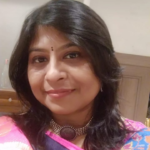 Sudeepa Sinha Majumdar
(Senior Technical Content Writer)
Although, I started my career as a teacher but had a great passion for writing since my childhood days. Everything I believe is destined in one's life. Suddenly, got an opportunity to change my profession as a Content writer. Today, I'm helping businesses to grow and scale with the power of quality articles, blogs and other writing stuff needed for marketing business online.