Yoga during lockdown
Being confined to our homes can make many of us tired mentally. Restricted travel, panic over danger of infection, continuous circulation of negative news, and inadequacy of everyday resources due to the corona pandemic are all adding to our growing anxiety. Besides staying connected to family and friends, and maintaining a healthy life-style, there is one more activity which can keep our anxiety and mental state under control – yoga. For ages, yoga has been known to be helpful for physical fitness and to keep the mind calm.
As social-distancing has reduced our physical movements, it's necessary to uplift vitality without having to leave our home. With the observation of good hygiene, one should also adopt methods to boost their immunity naturally. Yoga is best suited for this quarantine period. Yoga along with meditation may be considered as an all-round activity that can take care of our body, mind, and soul.
Now is the ideal time to begin an everyday yoga routine. Here's a guide to reduce quarantine stress and stay fit with these five simple yoga poses that may be practiced with slow breathing. Please refer to Google for proper yoga techniques.
Immediate benefits can include:
Relieving stress
Correcting sleep disorder
Improving concentration
Correcting unhealthy posture
Enhancing blood circulation
Tadasana
Corrects posture, relieves stress, and improves the functioning of the digestive system. This may also benefit in promoting circulation to extremities.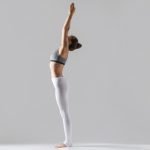 Uttanasana
It relieves chronic back pain, helps blood circulation. Improves circulation to the higher part of our body.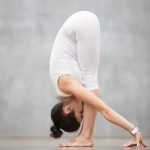 Baddha Konasana
Relieves fatigue, stimulates parts of the urinary bladder, and manages kidney.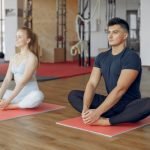 Bhujangasana
Addresses spinal pain, deals with lower back stiffness, and gets relieved of hunching problems.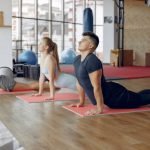 Shavasana
It helps to cure sleep disorder, improves concentration levels, and eases stress and anxiety.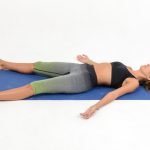 Bhramari Pranayama
Brahmari pranayama is effective in calming down the mind instantly. It's one of the best breathing exercises to free the mind of stress, depression, or anxiety.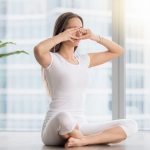 With these asanas, relax your mind, body, and soul. Keep calm and take pleasure in some self-healing! Stay Safe.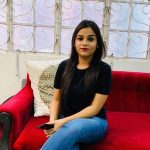 Subhra Ghosh
(Digital Marketing Executive)
Subhra Ghosh is a digital marketeer and helps MindIT in managing its digital presence. Subhra enjoys painting and jiving to Bollywood dance numbers.