Getting Dedicated Development Team: Its Importance and Benefits
With competition increasing vastly, the big race is to adopt new technologies that can satisfy customers' ever-changing demands worldwide. Not every organization has people with new-age IT expertise to develop products that meet up to customer satisfaction; hence, hiring a dedicated development team can be decisive here to tackle such needs.
A committed development team hired from outside is a feasible alternative to product development being done entirely inhouse, and it comes in handy with different scenarios. Hiring an offshore product development team can be the best choice for start-ups and Fortune 500 companies in this ever-transforming technological environment. It offers the opportunity for faster time to market while releasing the product and its features, thus outperforming the competition.   
This article explains the importance of having a dedicated development team (whether inhouse or hired as a managed service) and its benefits to businesses in the modern world.    
To explore, Keep Reading!   
Table of Contents:  
What is a Dedicated Dev
elopment
Model? 
A dedicated development team in all practical reality today is a collaboration model where a team of offshore developers, inhouse developers (if available), and he product owner team collaborates for long-term tenure. It is one of the most flexible collaboration models in line with a fixed price and time material. With a dedicated team, you don't have to worry about hiring, administration, training your employees, etc. You can keep the focus on your core business areas while leaving the rest to your dedicated dev partner.
Dedicated Development Model Vs. Fixed Price Model  
A dedicated development team model is often confused with the fixed-price model. However, both models meet the requirements of the businesses differently.  
What's the difference? 
Under the fixed-price model, the business owners offer a specific amount of agreed money for the work done. This particular type of model goes well for short-term projects with a firmly determined scope of work defined. The possibility of overpaying is one of the main drawbacks of the fixed price concept. It is slightly riskier because firms must pay the predetermined sum specified in the contract, even if their task gets evolved during the process. 
The Fixed Price Model is Applicable for:
The projects that

have clearly

defined deadlines.

Short-term projects with determined provisions.

S

trategized

Ramp up and ramp downs may not be

required Minimum

Viable Product Development 
On the contrary, a dedicated development team provides flexibility and freedom of space. And above all, it's purely pay-as-you-use, on assumption that the team works dedicatedly for the product owner.  
Why
a collaborative
Committed
Development Team
can be
better than an In-house Team? 
A primary reason for hiring a collaborative dedicated development team is to fill in the gap in technology talent availability. Fortunately, many communication tools have now enabled businesses to collaborate and be on top of the entire development and task management process, just like with an in-house team. A significant benefit of a collaborative committed development team is–that it can help to quicken the software development process. 
Currently, the most in-demand skills include AI, DevOps, Web Technologies. Mobile Technologies cybersecurity, etc.; and finding suitable talent in these cutting-edge technologies become a tremendously challenging task. Especially because the newer technologies are evolving much more quickly now, and its always a challenge to find development teams conservant with the latest tech in demand. An external collaborative dedicated extended team can be the best option to overcome this challenge.  
In addition, this model provides the best of both – readiness of talent and quality of resources. It allows you to establish a team of dedicated engineers at par with your in-house team. For this reason, the demand for a reliable dedicated development team is growing consistently.  
How
a
Steadfast
Development Model Operates?
The dedicated software development method lives up to its name. It denotes a dedicated team assigned for a software project in the long term. It operates in the same way as any in-house team. The process operates in the following stages. These includes:   
Stage #1  
The discovery stage: This phase involves accessing the project's scope, identifying the number of team members, understanding the team's expertise, and negotiating the development cost or profile cost.   
Stage #2 
Team set-up: Qualified and domain-expertise employees are then interviewed from the company's pool of available talents to set up a team of software developers.   
Stage #3 
Development: Once the eligible candidates are selected, product development begins.    
The benefits of working with a dedicated development team:   
Allows you to save time and money

: It's a cost-effective solution that enables businesses to hire the top 1% of talent and expertise in no time.  

 
Opportunities to get access to Global IT talents

: You can quickly get access to global tech engineers and work like your dream team.  

 
Adaptable Dedicated Team Model

: This model is of particular value when it comes to adapting to changes in the scope or duration of projects.
Complete Control of the Development Process

: Regarding your control over the development process, hiring a development team is like having an in-house team operating from a distant office.

Control includes sharing of assets on basis

of access control, secured

network-based

data

tran

s

missions

, code security

practices

applied along with task management

,

and

hardware port control of development machines

.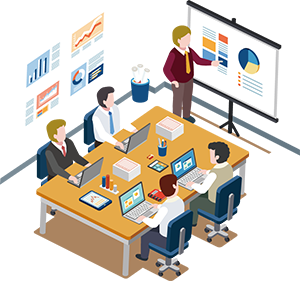 Focused & Steadfast Approach:

The best and one of the chief advantages of a committed team is that they always put their full attention on the

project

, thus there is better responsibility and accountability over all at ev

ery level of team

. 

 
Productivity improvement

: Teams of committed developers have a plethora of expertise, cooperating effectively, efficiently, and dynamically. 
An All-Inclusive Service

: You can obtain an adaptable and scalable IT infrastructure by hiring a professional, dedicated dev

elopment

team. By hiring knowledgeable and competitively priced IT specialists, you may maximize your return on investment.

 
Speedy turnaround times

:

Prioritization can be changed as per any immediate need or

scenario changes

,

thus helping you to tackle what is most important at that time

first, thereby

letting you focus on core business areas.  
Types of Dedicated Software Development Teams could include:   
IT Consulting

UX/UI Design

DevOps  

Software Maintenance & Support

QA & Testing

Research & Development Services
3 Signory When do you need to Hire a
Dedicated Extended Team? 
The dedicated team approach is appropriate for challenging, long-term projects that may grow in the future. Whenever your product doesn't have a fixed roadmap or fixed feature list, a dedicated development team can be the preferable option at this juncture. 
Interim Startups 
Consider hiring a devoted development team if you are an early startup with growth potential. The augmented staff completes the extra work while your in-house team concentrates on business-related duties. You can create a team more rapidly, spend less on hiring procedures, and create the product more swiftly. In hindsight later, it could be a very effective decision letting the right team focus on right set of priorities. 
Projects With Unclear Requirements
The specialized dedicated development team is the way to go when your idea needs a discovery stage. It may take months of testing and interviews before things ultimately settle because the discovery stage forms the foundation for the project's entire development mechanism. The dedicated team model gives you the time and resources to concentrate on the discovery stage without worrying about the ever-changing team requirements.
Extended Projects
The committed team model is appropriate for challenging long-term projects with huge growth potential. If you want to realize the full potential of your project, you need a competent team of software engineers to assist you along the way. You can be sure that with a committed team, the individuals you begin working with may see the project through to completion. 
Step-By-Step Guide on How to build your Own Dev Team 
When assembling a dedicated development team, you must look for committed software engineers with the qualifications to make your project a success.   
According to numerous studies, these steps can help you find a focused team that is best for outsourcing.  
Step #1
Outline your objectives: Your team should choose a tech stack and prioritize features before getting in touch with the provider to assemble a specialized development team to meet your requirements. Finding developers that fit well with your company's culture can be more achievable by providing information about your business and culture.
Step #2
Interview Developers: You might wish to test the provider out before hiring them. Please pay attention to their workplace culture, manner of communication, and capacity/skills to fulfill your needs, along with technology stacks and methodologies. It can help you to make an informed selection.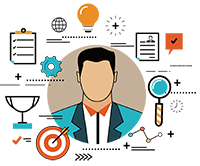 Step #3 
Set up Your Team in Motion: If the team members chosen are good, your devoted development team has a great chance of succeeding. Establish the protocols and stay in touch with the team at all times. You can work with top Indian software developers if you select Mind IT®. The team has a problem-solving attitude, are highly technical, and have excellent communication skills.  
Step #4 
Keep a Track Record of Progress: And finally, by monitoring the development as the product's owner, you must know what is happening while building software. Tracking the progress enables you to evaluate the situation from the other side and identify the key issues, comments, thoughts, or suggestions to advance the project and keep it on the path you had initially envisioned.  
There isn't a single method for creating software in the end. It's preferable to use an internal software development team in some circumstances. In other cases, a collaborative extended dedicated team may be a suitable option, particularly if you need to quickly ramp up your internal team and reduce the additional expenses related to an in-house team.  
You may establish long-lasting relationships with India's top IT talent by working with a dedicated development team from Mind IT®.    
Let's start the conversation!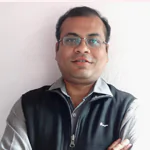 Sujoy Roy
(Head – Digital Marketing)
From my teenage time, I had a quench to solve problems and loved leadership. Starting my career in relation management, ignited my passion for managing people. While managing I realized technology needs to be incorporated to keep pace with the changing world & do my work efficiently.