Looking for a mobile app development vendor? Consider these vital parameters
As there is a constant increase in mobile usage, mobile applications have become an integral part of the day-to-day business. 
Developing a mobile application is an easy task today but creating a successful app totally depends on the skill of your developer as well as marketer. Hiring the right development company is thus crucial when trying to build an app. Here are a few important points to consider before hiring the app developer.
Where should you find an app developer?
As you come up with an app-based business idea and need a mobile app development team to make it a reality, the first thing you may do is head to Google to find the best mobile app developers, or type in "best iOS or Android developers" in a search engine. However, those mobile app development companies on the top of google results are not always the best ones out there, or for that matter, even good. Therefore, you should find the best possible information about the app development companies at some of the reputed platforms connecting the world's best mobile app developers, namely:
These platforms have proven to be of immense help to a number of businesses seeking the top app development companies. They offer company and app developers ratings & reviews cost to hire an app developer, and also allow to filter the search on the basis of a number of views, demographics, pricing, etc.
Look at the App Development Company's Portfolio
As a business owner, it becomes important for you to check the portfolio of the company to ensure that they have expertise, skills, can adhere to SLA's, and are able to deliver projects on time. You should check their apps in the same industry sector such as yours to get a closer look of the feel and functionality of the developer apps.
It is important for you to make sure that your prospective mobile app vendor has the right expertise in the platforms that you wish to support, whether it's iOS or Android.
Like every technical endeavour, the development of a mobile app also keeps on evolving. Ensure that the mobile application development organization you are choosing has the specialized skill and knows about the most recent technologies prevailing in the market, be it native or hybrid technologies.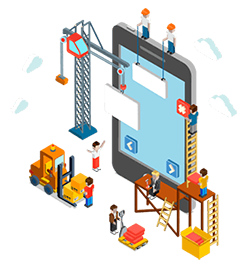 Scrutinize their website
When you are asking them to represent your business via a mobile app, how are they representing themselves? It says a lot about their approach and professionalism. Apart from that, you can check client testimonials and portfolios as well as the blog on the company's website. Also the services and other details listed on their website can give you a basic idea about them.
Reputation: What do their clients say?
Customer testimonials are easy to review and give insight into the genuine capacities of the team.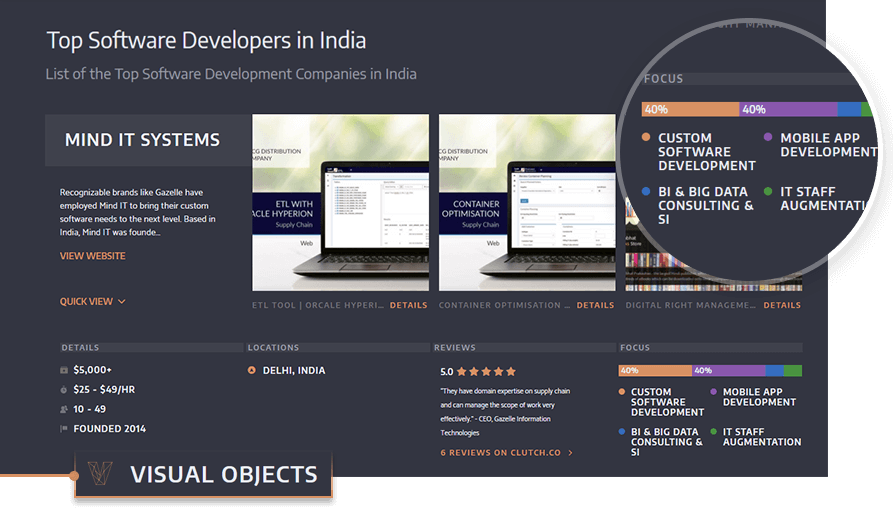 One of the best ways to identify a company is by going through its past and present clients' feedback and reviews. In order to get all the information about the company, you can contact the clients for the same. Reviews can be checked on Google and platforms like Clutch, Manifest, Goodfirms, etc.
Look out for the Design and User Experience
When it comes to building your custom mobile app, it is important that you give importance to the design and user experience, as it can make you stand out in a crowd. A good design is all about the user interface (UI), and user experience (UX). If your app lacks good design and UX, you may lose users and popularity.
App Development Process
A successful mobile app is the result of a good mobile app development strategy. A good app development company works with you to answer the following:
Identify the problem your app will resolve.
Finalize the platforms and devices to support.
Emphasize the UI/UX of the app.
Freeze the approach to develop & the best fit for the organization.
Agile methodology for development is different from the traditional approach. In the traditional approach, the client has to wait until the project is completed and delivered in their hands, whereas the agile approach is about a collaborative effort between the client, end-user, and cross-functional teams of an application development company.
The agile approach allows you to participate in your development process and the developers are also able to deliver the project on time with ease. They will be there to understand your views at every stage of development which improves the quality of execution.
A good mobile application development company will provide you with a wide range of features and services to be integrated into your app. Third-party APIs quickens the development cycle and cuts down the time to market. As a business owner, you must ensure that your prospective mobile app vendor provides you the best back-end system integration approach to minimize the cost of mobile solutions like CRM, POS, ERP etc.
Are the prices competitive?
This is the aspect most of us will look at first when choosing a mobile application service provider; however, this shouldn't be the deciding factor. You need to also verify the cost of designing and building your custom mobile application from several app development companies before you choose the one to work with.
Investigate the features that each company gives, and afterward compare costs. Go through the payment terms.
Confidentiality & Property Rights
Being an entrepreneur, the main thing for you is to protect your ideas. You are going to come across several app development companies with whom you will end up sharing your mobile app idea. You need to make sure that the app idea doesn't get disclosed or given away to a third party. Along these lines, start your conversation with a non-disclosure agreement.
To ensure property rights of the mobile app and its coding, ask your app development company to sign an agreement that would say that you own the mobile app completely, including, design, source code, and all of the contents.
Data Security
Security concerns such as privacy violation, system information leaks, insecure data storage and deployment, SMS-based attacks, insufficient cryptography can negatively affect your app's lifespan. Therefore, you need to choose app development vendors who can commit to building an app for you with secure code.
App Testing & Support
Mobile app testing is extremely important to step before an app is launched to the public. Following are a few important questions you must ask:
How are they going out to carry beta testing, in order to resolve any problems or bugs?
How quick are they in resolving issues?
What support will they provide & its turnaround time?
Financials for support/AMC.
Apart from this, you must also ensure your app development company has a dedicated team of quality analysts, who can employ the latest tools while performing the test.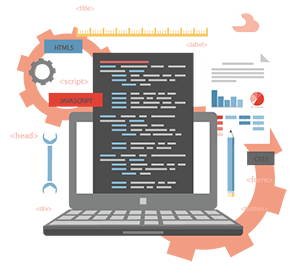 As your business starts to evolve, your mobile applications will need regular up-gradation to support the growing business scenarios. Chalk out a clear plan for supporting the app after it is developed.
Communication Skills
When we say communication skills it does not mean that they must have presentation skills. You simply need to expect that the mobile application developers you are intending to recruit can understand what you say, and can communicate their views to you. It is a fundamental requirement for smooth and effective communication all through the development process of mobile applications. Real-time communication guarantees consistent execution of application development services.
If you take into consideration the above-mentioned points, then choosing the right mobile app development company would be effortless.
Want to know how your business can leverage mobility solutions as a driver to Digital Transformation? – Lets Discuss
Before choosing the mobile app development company you should have a clear idea of your business requirements, challenges, and market demands. Hence, you might want to go through the below articles:
About the Author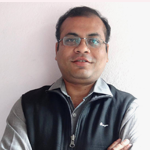 Sujoy Roy
(Head – Digital Marketing )
From my teenage time, I had a quench to solve problems and loved leadership. Starting my career in relation management, ignited my passion for managing people. While managing I realized technology needs to be incorporated to keep pace with the changing world & do my work efficiently.