In the vibrant landscape of digital innovation, where web solutions pave the path to success, stands India's crown jewel – Mind IT®, a leading web development company in India that transforms visions into extraordinary online realities.   
As a premier web development company in India, we have a reputation for excellence and lead the way in the digital landscape. Our talented developers, designers, and strategists work together to create virtual environments that showcase your brand's identity.    
In a world where the possibilities online are endless, Mind IT® is the creative force and an ideal web development partner for businesses constantly seeking to paint their digital stories with vibrant colors.       
So, join us to build something incredible!  
Seeking to transform
your
vision into digital realities
.
Top-tier full-stack web development company in India: Driving business growth 

 
The rapidly growing digital landscape necessitates more than just an online presence to achieve competitiveness and sustainable change. It demands tailored web development solutions, cutting-edge technology, and captivating designs that propel businesses forward.    
As a top-tier web development company in India, we have a team of seasoned full-stack web developers. Our developers specialize in crafting responsive systems that enable businesses to navigate challenges effectively. Our solutions bridge the gap between operational hurdles and enhanced productivity, ensuring a seamless digital transformation journey.      
Explore the synergy of technology and innovation with Mind IT®'s full-stack web development services.   
Here is the list of our Full stack development services:  
Looking
for
skilled
full
-stack web developers
Best web development company in India: Setting Excellence through Tech Expertise 

 
In the dynamic realm of web development, where innovation meets technology, we as an award-winning web development company in India have set a new benchmark for excellence.  
What sets us apart?    
Innovation at Core: Our journey has been defined by redefining innovation. We anticipate trends and harness emerging technologies, from cutting-edge frameworks to AI integration.     
Expertise That Drives Results: Our team boasts unparalleled expertise in web development. From front-end aesthetics to back-end functionality, our developers are adept at translating your vision into a seamless digital reality.  
Collaborative Partnership: Collaboration is at the heart of our process. Our collaborative approach ensures that your insights and ideas are valued and integrated into the final product.   
User-Centric Design Philosophy: User experience is a priority at Mind IT®. We design and develop apps (web/mobile) that are intuitive and user-friendly. 
Continuous Support and Evolution: Our partnership as a reliable web development company in India doesn't end with the launch of your product. we provide continuous support to keep your product secure, up-to-date, and optimized for peak performance.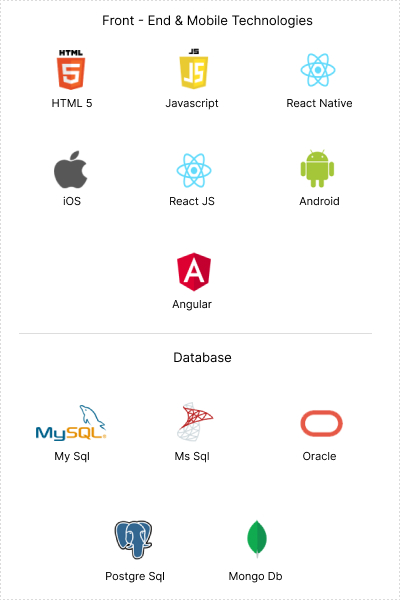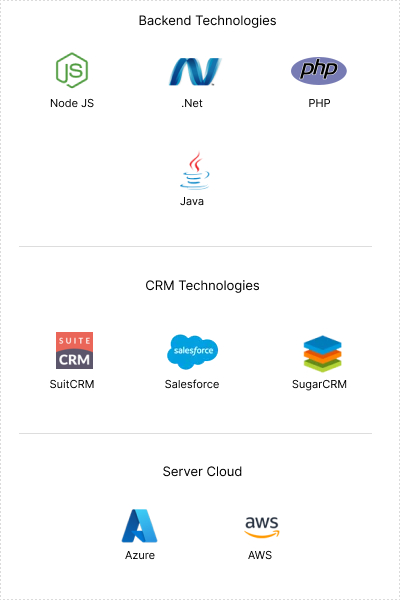 Find
Skilled
Web Developers in India
to hire
based on your Project Needs
Elevate your projects with a dedicated development team from a dependable web development company in India. With our experienced web developers from India, you will receive customized solutions, efficient collaboration, and a smooth extension of your workforce, ensuring your digital goals are met with precision and expertise.     
Hire skilled web developers as per your project needs, timeframe, and budget. To ensure a seamless collaboration, we've flexible engagement models. 
Flexible

Engagement Models with Mind IT®  

 

 
Experience effortless collaboration with Mind IT® – a top-rated web development company in India. Our flexible engagement models cater to your unique needs, ensuring a smooth and productive partnership. You can hire web developers hourly, monthly, and as individual teams.   
For large Projects
Evolutionary Enhancements
Full time dedicated set of resources
No Hidden Cost
Full time Dedicated Member
For Remote team augmentation
Project Management handled by you
No Hidden cost
Pre-Defined Projects
Milestone based Payment
Project Management by Us
No Hidden cost
Looking for dedicated team of
expert
developers
Fintech

Healthcare

Publishing
Education

Supply Chain

 

HR Systems
Turning Dreams into Digital Reality: How We Work

 
As a trusted web development company in India, we aim to make your online presence stand out. Transforming your digital dreams into stunning reality – that's what we do best!   
Our Process of Work:   
Understanding Your Vision    
We listen carefully to your ideas, aspirations, and goals to ensure we understand your vision and remain on the same page.  
Crafting the Blueprint     
We sketch a blueprint, mapping how your concept will come to life. It is where creativity meets strategy – we plan every step with precision.  
Bringing Ideas to Life    
Our expertise as a leading web development company in India lies in shaping your dream into a functional reality with cutting-edge tools and coding magic.      
User-Friendly Magic    
We prioritize simplicity and user-friendliness in our creations to ensure seamless navigation and enjoyable interactions for your users. 
Iterative Refinement    
We refine and polish your project through continuous testing and feedback, examining every detail to ensure it meets your vision and expectations.    
Launch and Beyond    
You can rely on our support for a smooth project launch. We are always on hand to provide updates, enhancements, and assistance.     
Your Vision, Our Mission:     
We are more than just tech enthusiasts. As a professional web development company in India, we are dream weavers, turning your ideas into interactive digital realities. With us, your vision isn't just a concept – it's a journey we embark on together, transforming your dreams into an online masterpiece.
Web Development Methodologies: Proven Approaches 
At Mind IT®, we harness the power of established methodologies to achieve outstanding outcomes. These structured approaches guide our teams, ensuring efficiency, transparency, and the delivery of high-quality solutions.     
Agile Methodology: Agile's iterative approach emphasizes collaboration, flexibility, and customer feedback. By breaking projects into smaller sprints, we adapt to changing requirements swiftly, making it perfect for dynamic projects.   
Waterfall Methodology: As a leading web development company in India, our sequential approach to Waterfall methodology guarantees careful planning for well-defined projects. Requirements, design, implementation, testing, and deployment follow a linear sequence.    
Scrum Methodology: A subset of Agile, Scrum enhances collaboration and productivity through sprints and daily stand-ups. Retrospectives offer insights for continuous improvement.  
Kanban Methodology: Kanban's visual management and continuous delivery keep workflows efficient. Tasks are taken on as capacity allows, ensuring steady progress.  
Lean Methodology: Lean principles eliminate waste and optimize value delivery. We streamline workflows to enhance productivity and value for our clients.  
At Mind IT Systems, our dedication to the correct methodology ensures your project's success. Whether Agile, Waterfall, Scrum, Kanban, Lean, or a hybrid approach, we tailor our methods to exceed your expectations, turning ideas into remarkable digital experiences. 
Q1. What is the process after I place an inquiry?
You can expect a call from our sales team within the next 24 hours to review your project's details. 

 

Our technical team leader and BDA will prepare a comprehensive quote together. 

If the estimate aligns with your expectations,

we'll

move forward with defining the project scope in a Statement of Work (SoW).  

 

Our design and web development teams will

commence

the project execution based on the finalized

SoW.

 

 
Q2.  How much does it cost to hire a web developer from Mind IT®?
The pricing is generally influenced by several factors, such as the project's intricacy, the expertise level of the developer you require, and the intended duration of the web developer hire.  
As an award-winning web development company in India, we recommend reaching out to our consultants for precise insights into the pricing details tailored to your specific needs.  
Q3. What are the project management tools you use and how do you manage internal communication?
At Mind IT Systems, we enhance collaboration through Teamwork. Our project management thrives on Basecamp, Trello, and Jira (for Agile projects). For version control, we rely on BeanStalk App, Bitbucket, GitLab, and GitHub, ensuring smooth teamwork, efficient management, and robust control over our development processes. 
Q4. What security standards do you follow for web development?
At Mind IT Systems, we prioritize top-notch security for our web applications. This includes: 
Robust data validation against threats like SQL injection and Cross Site Scripting.  

 

SSL encryption for safeguarding session IDs and cookies.  

 

Rigorous validation of server-side data.  

 

Regular vulnerability scans during production. For enhanced security, we offer third-party audits and adhere to OWASP and PCI standards. Your digital assets' safety is our utmost concern.   

 
Q5. How do you choose the ideal technology for my project?
As an award-winning web development company in India, we ensure the best technology match for your project by:   
Analyzing

your project's unique requirements at micro-levels.  

 

Considering factors like scalability, maintainability, cost, security, and time-to-market. 

 

Evaluating application performance and database structure (relational/non-relational, graph database). 

 

Assessing the technology's ecosystem and more. Our technology selection process guarantees project success and alignment with your goals

. 

 

 
Planning to Outsource Web Development Services?
Team up to change your business fortune!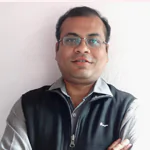 Sujoy Roy
(Head – Digital Marketing)
From my teenage time, I had a quench to solve problems and loved leadership. Starting my career in relation management, ignited my passion for managing people. While managing I realized technology needs to be incorporated to keep pace with the changing world & do my work efficiently.